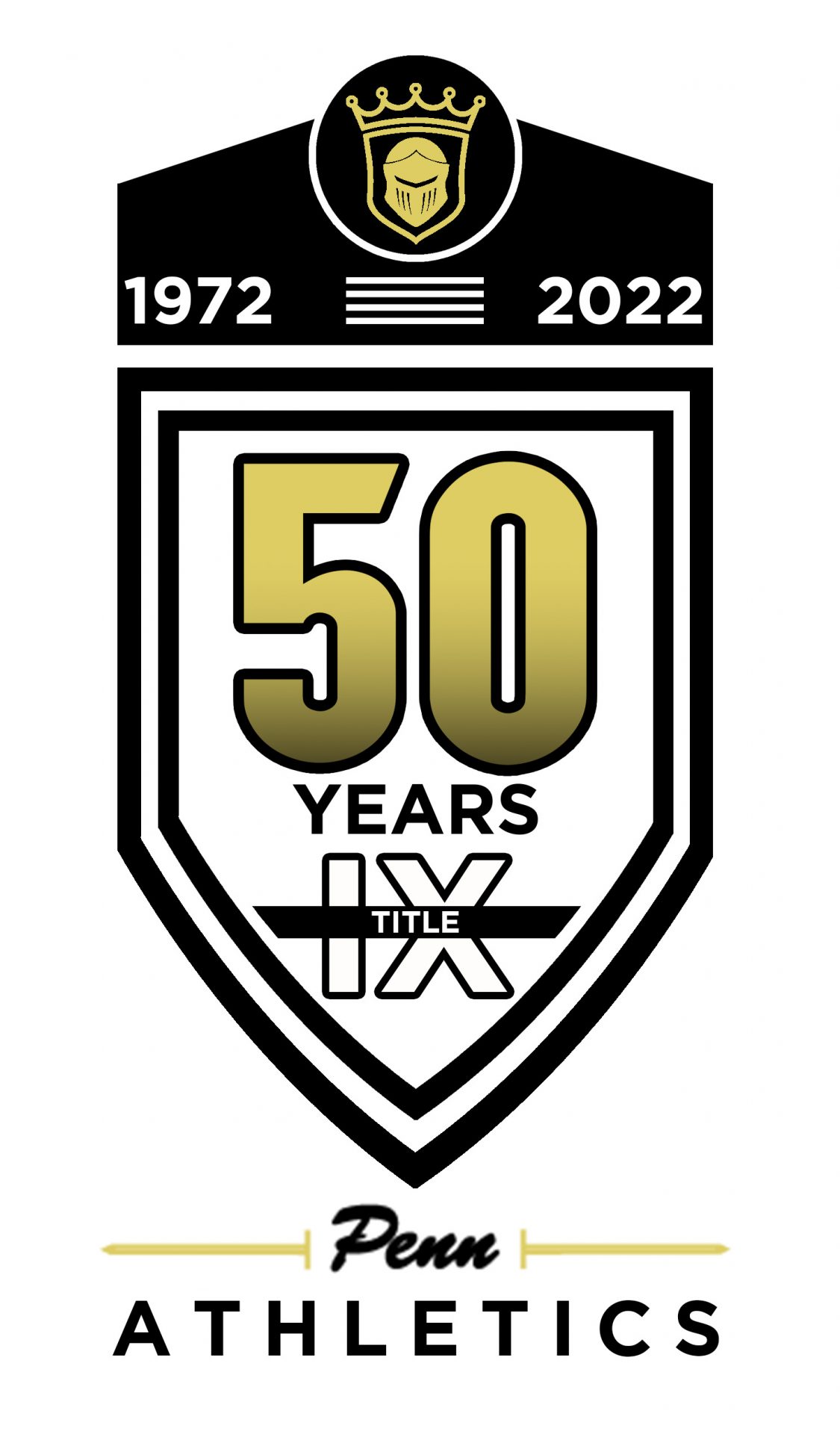 The Pennant is celebrating 50 years of Title IX and Kingsmen Girls Sports by showcasing some of the top female athletes in Penn Athletics History. The athletes featured were selected by coaches and Athletic administrators.
Without women's sports there would be a large part of our history completely erased. Title IX ensures the right for females to have equal participation in athletics, that includes the sport of basketball.
Penn High School's Girls Basketball team has been up and running since 1976.
In 2005, Kelsey Reynolds started to go to school here at Penn.  She joined the basketball team and started as a freshman.
"My teammates were the best part of playing basketball at Penn," Reynolds said.
Reynolds started all four years of high school and was even a two-time team MVP. Also, during her high school years she was a Hoosier Magazine All-State first team selection and earned a Lisa Burns Spirit Award.  Reynolds averaged 22.4 points and 4.3 assists during her senior campaign.
After her time at Penn, Reynold went to play at Boston College.  Reynolds played in 26 games in her freshman year of college.  Averaging 1.2 points and 8.7 minutes per game. 
After her freshman year, Reynolds transferred to DePaul University.  Due to her transfer, Reynolds sat out the 2010-11 season under NCAA transfer guidelines.
Reynolds stated, "Transferring to DePaul was one of the hardest and best decisions I have made."
After transferring, Reynolds had to do a red shirt year, which meant she was only allowed to practice.  During her sophomore year, she was able to play in games again. 
"I was excited to be back on the court," Reynolds stated. 
However, during her sophomore year she broke her foot a few weeks into the season and had to sit out for over a month. 
However, in her junior year, Reynolds had four starts at Seton Hall, Connecticut, Rutgers, and Louisville, with her performing a career-high 30 minutes in DePaul's win over Seton Hall. 
Reynolds earned DePaul's Pat Ewers Unsung Hero Award and the Shirley Becker Academic award.
In Reynolds' final year at DePaul, Reynolds appeared in 34 games, and missed two due to an injury.  She averaged 13.2 minutes per game, and played double-digit minutes in 24 games. 
When asked about what her biggest struggle in basketball was, Reynolds responded by saying, "I had a lot of different coaches in a short period of time.  It was a struggle not having a great deal of consistency when it came to coaches, but it also provided opportunities to learn on the fly and adapt."
Overall, Reynolds had seven career starts and appeared in 91 games in a DePaul uniform. 
Reynolds still plays basketball recreationally.  She stays connected to basketball by officiating for the NBA G League and the NCAA Division 1 women's basketball. 
Also, during graduate school, Reynolds had an opportunity to run an after school program with Girls in the Game.  It provided elementary school girls the chance to learn about sports, leadership, and healthy habits.
Reynolds stated, "I enjoyed being able to share my passion for sports and fitness in the hopes it could encourage the next generation of girls to participate in athletics."
All of which were possible through Title IX, and like Reynolds, many others were able to be apart of the game they loved thanks to the implementation of this law.