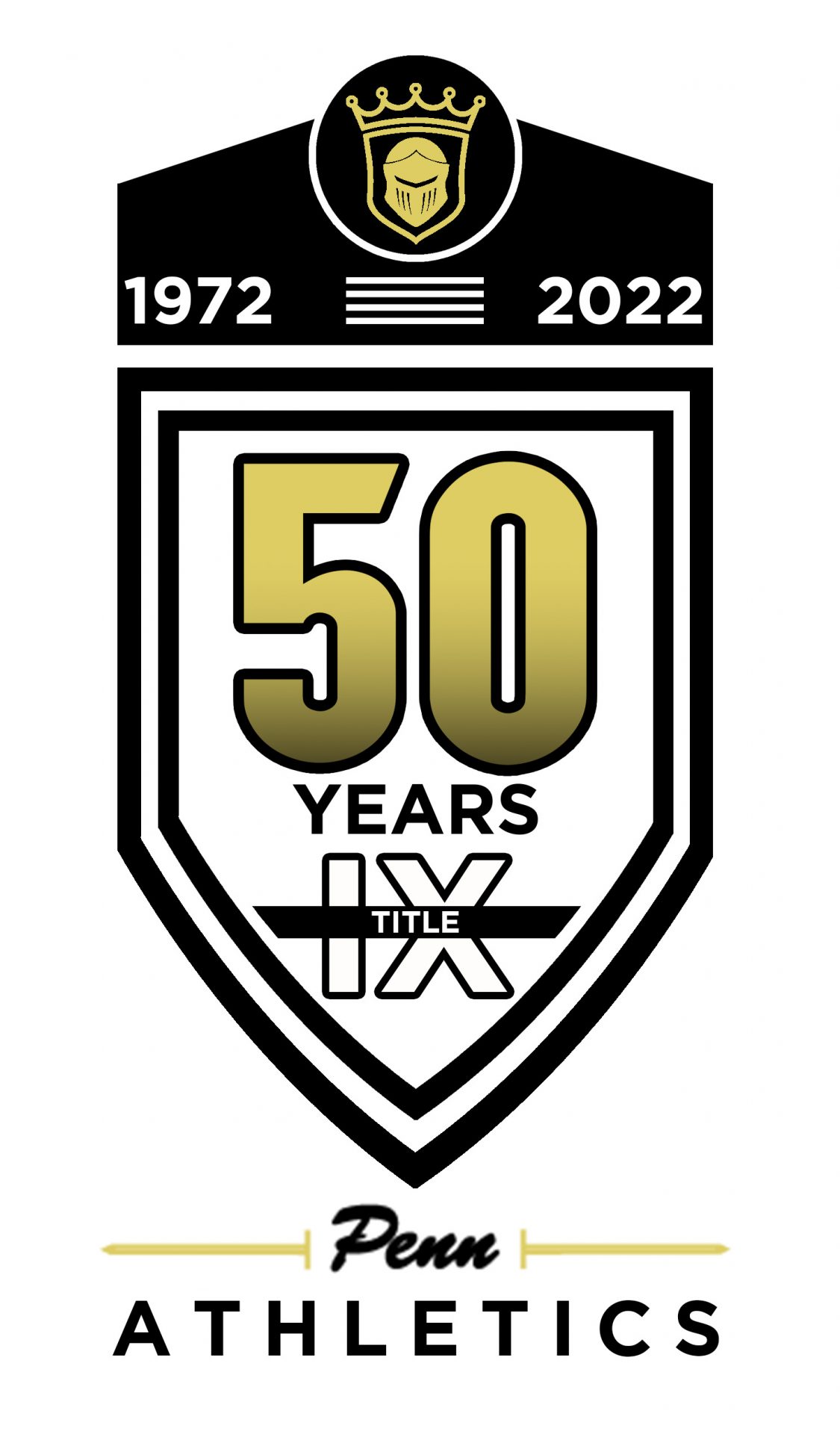 The Pennant is celebrating 50 years of Title IX and Kingsmen Girls Sports by showcasing some of the top female athletes in Penn Athletics History. The athletes featured were selected by coaches and Athletic administrators.
Julia Potter 10-time Indiana Women's Golf Association Player of the Year to Director of Business for Indiana Golf
For four years, Julia Potter-Bobb spent endless hours dedicated not to golf itself but to the Penn Girls Golf program as a whole. Whether the game knocked her down or lifted her up, she kept coming back to it, and the PGG Team is what pushed her to become her highest self, where they were not only able to win state records but break records. 
Julia Potter-Bobb was a part of the Penn Girls Golf program from 2002-2006. From that time to the present day, the game of golf has still stuck with her. Through the sport, she was able to receive an education, and a career, and above all, has taught her life lessons that will forever stick with her. The most important of these lessons, however, is balance. 
"It's still so individual and you have to add this team component, I mean it's very much necessary, so for me trying to balance personal growth while keeping the team in mind, that's probably the biggest life lesson I took away," Potter-Bobb says. 
With this in mind, she and her team were able to accomplish and achieve great things for the Penn Girls Golf program, however, it wasn't always an easy ride. Potter-Bobb expresses that every sport comes with its challenges, but golf specifically requires both mental and physical 
abilities that can put the player into a tricky position, making this skill of balance a really useful one. 
"I would be hard-pressed to find a sport that mentally challenges you as much as golf does. It can be super individual, and there is no way you can ever have a perfect game, so what you're striving for at times for an entire season, an entire year can be very minute. No course is ever the same every day, and no day is the same every day," Potter-Bobb says. 
Potter-Bobb has overall grown to love the sport, and can't imagine her life without it, in fact, she was able to find such a passion for it at a young age that it even made her want to play collegiately. The twist to this was that Potter-Bobb hadn't yet committed to a team prior to her senior year to play for in college, as her focus was solely on her Penn team. 
Reflecting back on her time here as a Penn student-athlete, she realized that despite the fact she and the team won State 3 times, she never actually won individually at State, but with the lessons she had learned and the opportunities she had gained, she would never trade those back in. 
"I was probably one of the favorites to win state individually, but honestly thinking about this interview today, I never won an individual state title, and I wouldn't trade any of my three state team titles in for one of those, that was always more important to me, that always meant more to me," Potter-Bobb expresses. 
Potter-Bobb accomplished many great things during her duration here at Penn, which includes 4x All state champions and 3x state champions, along with some of her own personal accomplishments, being 10-time Indiana Women's Golf Association Player of the Year and winning 5 collegiate tournaments.
Potter Bobb is currently the Director of Business Operations & Membership for Indiana Golf, and while no longer a part of the Penn Girls Golf program, she and her team's legacy will continue to live on, keeping standards high and always known for the future Lady Kingsmen.