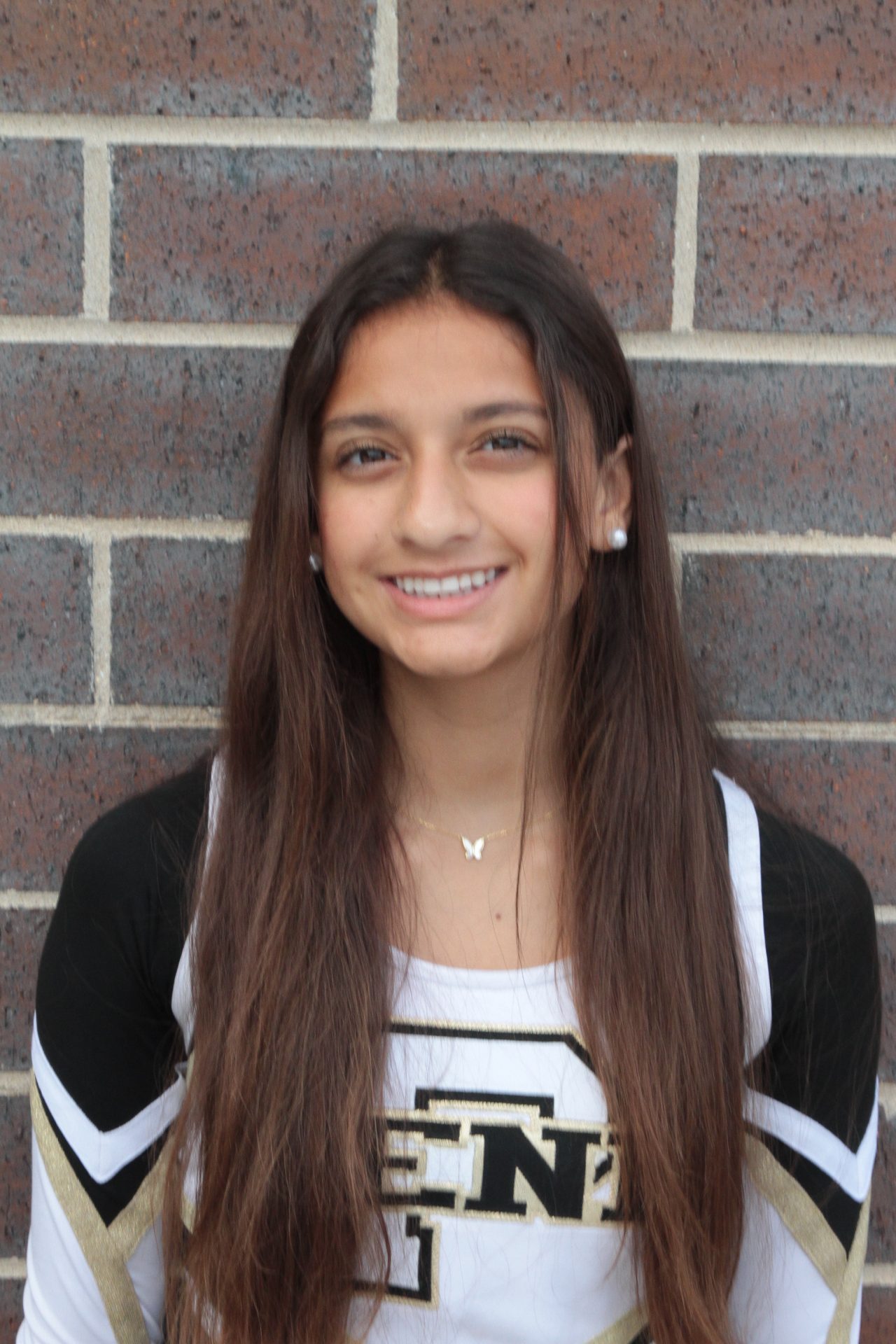 What's the most important thing you've learned through athletics?
The most important thing I have learned is how important teamwork is.
What do you love about representing Penn High School?
I love representing the hard work we put into everything we do. 
Who is a player (at any level) you look up to, and why?
I look up to Sarah Shahi because she was a Cowboys cheerleader and that's what I would love to do also
What traits do you love in a team leader? 
I love when a team leader is both confident and nice.
What advice would you give a freshman about Penn Athletics?
I would tell them to always work hard.
What is your favorite sports movie, and why?
My favorite sports movie would have to be any of the Bring It On series because its so fun to watch.
What do you love about your sport?
I love the team we have.