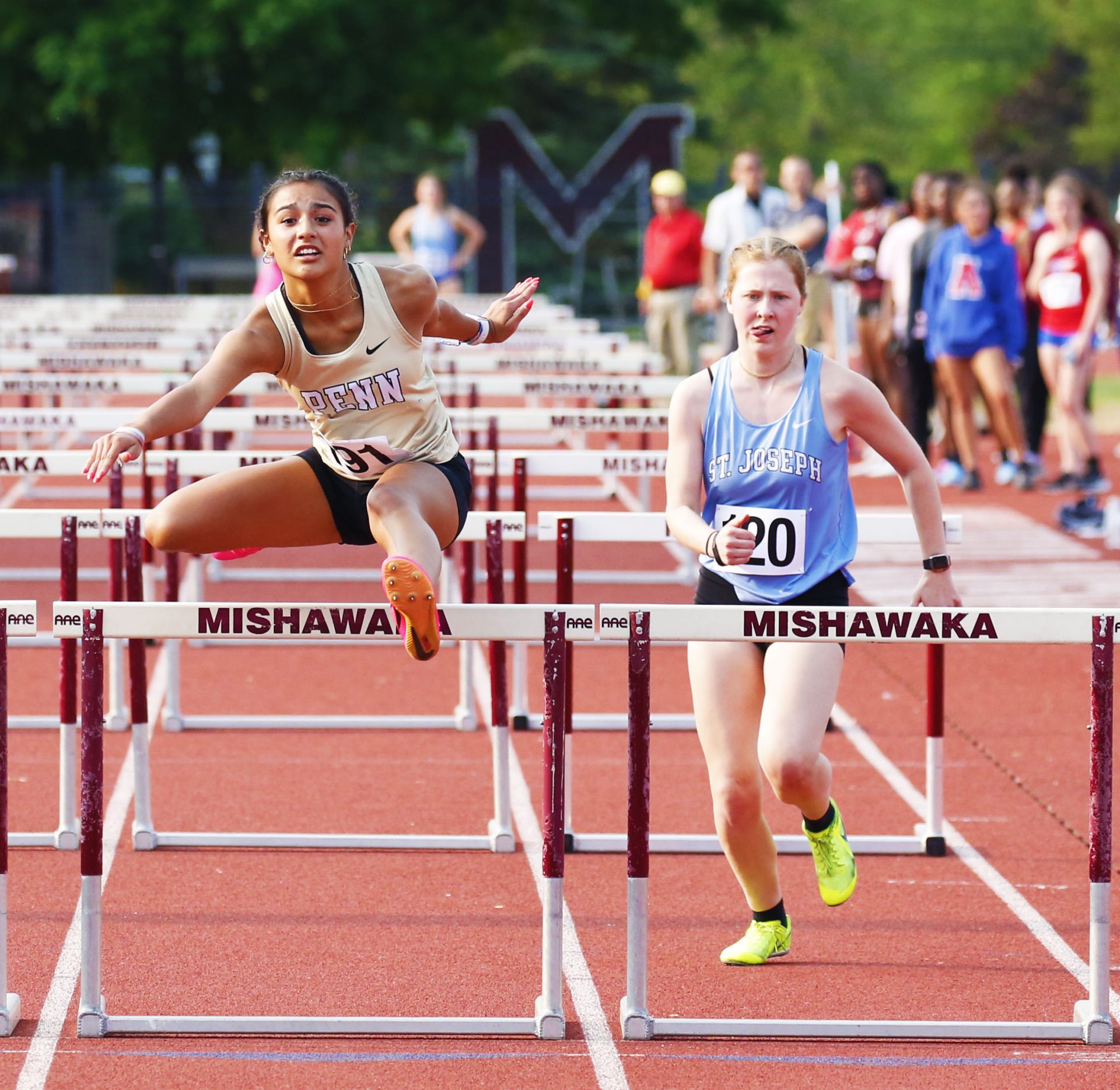 The Penn Lady Kingsmen Track & Field team took home the Sectional title.
Out of the eleven teams in their sectional pool,  Penn came in first with 165.33 points. The second place team, South Bend Adams, finished with only 106.3 points, and South Bend St. Joseph finished third with 86.33 points. 
Julia Economou and Mary Eubank both ended the night earning two blue ribbons. Athletes Janine Mbianda, Ella Bailey, Macey Gableman, Morgan Collins, Aubrey Morgan, Kaylie Hanyzewski, and Arianna Balinnang all went home with one blue ribbon. 
Morgan comments on her team's performance at this meet,  "I feel so good knowing the hard work the girls and I have put in is paying off, yet not satisfied and I'm still wanting to get better."
Athlete Kassidy Pentelow looks to the future saying, " I'm feeling really excited to race moving forward at regionals and are looking towards many of our girls and relay teams moving through to state. We have been trying really hard at practices all year and have been working towards this all year. We are excited to see what we accomplish in the coming weeks!"
Mbianda agrees, "I'm proud of the team's effort and hard work this season in order to keep our season going even longer."
The Lady Kingsmen will be back out on the track at Regionals at Goshen High School on Tuesday, May 23.