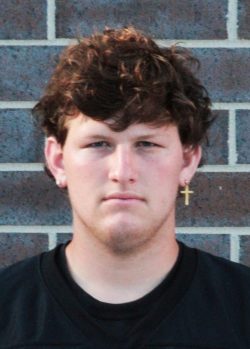 By BRADY SMITH 
Casey Shultz is a Senior at Penn High School who plays Football and Basketball. Shultz is dominant in both sports at the Varsity level.
How does Football and Basketball affect your life?: It made me hardworking.
Do you plan on playing one/both/any sports in the next level?: Yes, Football.
How long have you been playing tight end?: 6 Years.
Are sports a large priority in your life?: Yes.
Who are your best supporters?: My parents.
What is your dream college?: I do not have one.
What do you plan on doing out of high school?: Going to a four-year college and playing football.
Have you ever thought of switching to defense and leaving offense behind?: No, I have always loved offense.