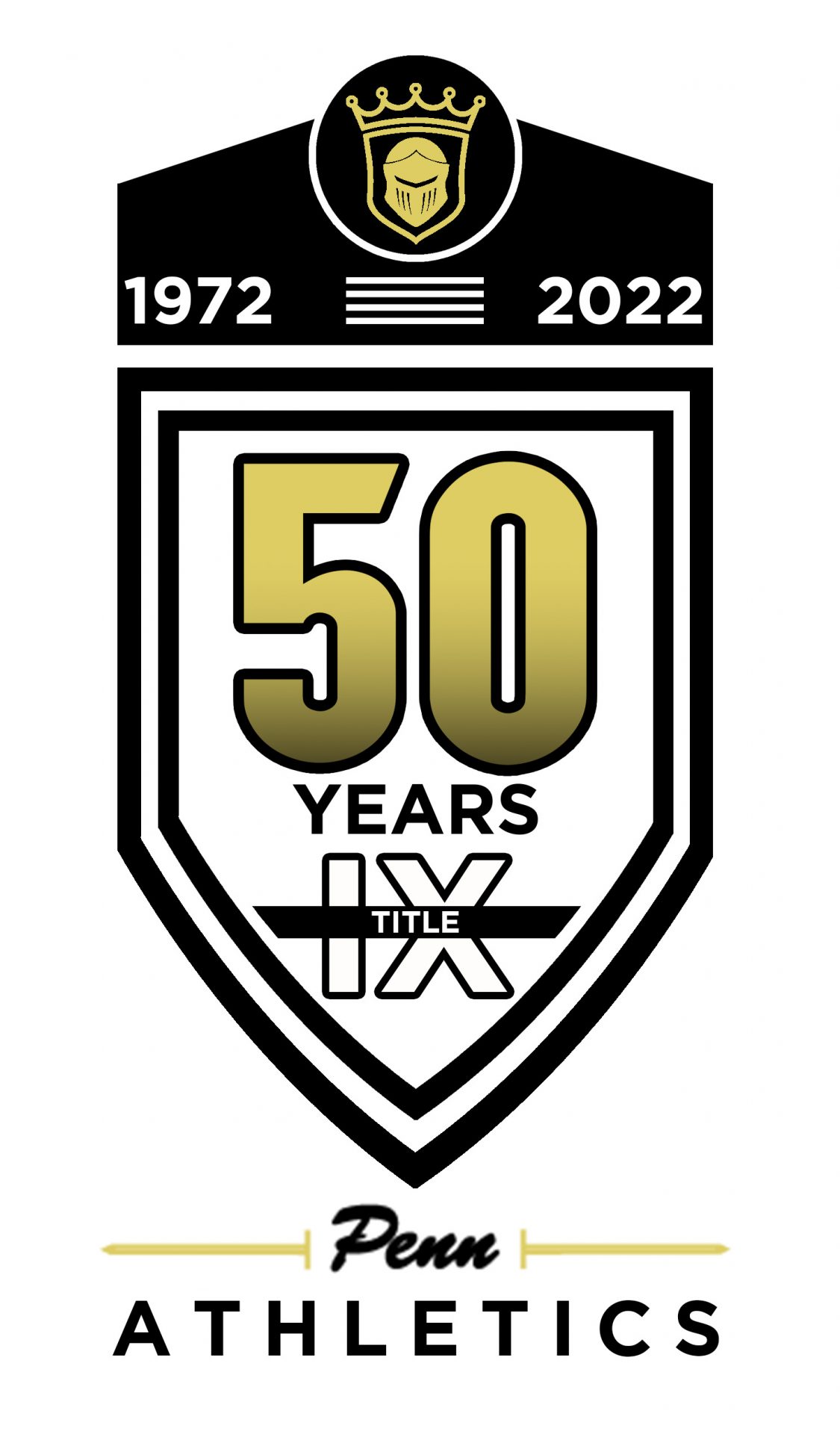 The Pennant is celebrating 50 years of Title IX and Kingsmen Girls Sports by showcasing some of the top female athletes in Penn Athletics History. The athletes featured were selected by coaches and Athletic administrators.
Lauren Frank was an exceptional student and a star athlete at Penn High School. Graduating in 2018, Frank has major accomplishments to look back on during her time in high school.
During her four years at Penn, Frank was a part of the National Honor Society, Big Brothers/Big Sisters, Freshmen Mentoring, and so much more. She did not just succeed academically, but she dominated Cross Country.
After moving to Pittsburgh early in her life, Frank would watch from the sideline as her sister succeeded in Cross Country. After that, she knew that the passion for running was inherited in her blood. 
 "At our middle school, my sister set multiple records for the Cross Country team. Eventually, they became my records. At first, my sister despised that she could not have a single piece of her life separate from me since I copied many of her decisions. But hey, imitation is the highest form of flattery, right?" 
Both she and her sister were outstanding runners for the Penn team and still run together occasionally.
Frank and her family eventually ended up moving to Indiana where she and her sister ran for the Cross Country and Track team. Throughout her four years running for the Kingsmen, Frank and the Cross Country team made it so State. There were multiple times when Frank had to run with lots of pressure on her shoulders.
"There were times when the pressure to perform became entangled with how I saw me as a person. Luckily, I had an excellent support system in my team and my friends and family who I could turn to remind me to not take myself too seriously, but to run for the sport I love," Frank said.
After the tremendous support from her teammates and family, she placed 16th individually in the state finals running against 207 other outstanding athletes.
Even though Frank had to give up quality time to focus on running, she has no regret for her actions. She loved spending time out on the trails with her team. 
"Sacrificing sleeping in during the summer initially felt like quite a sacrifice, but it soon became easy because it meant spending time with my friends every day." 
After Frank Graduated from Penn, she went on to Butler University where she is focusing on becoming a Physician's Assistant. She accomplished many athletic achievements, being Cross Country All-State, Track and Field All-State, and Academic All-State.
As stated by the principal, "Lauren is an extraordinary young lady with impeccable character and work ethic. She is a reliable and trustworthy person who is always respectful of the staff and students." 
Frank showed the perfect example of the kind of person that puts records in books.