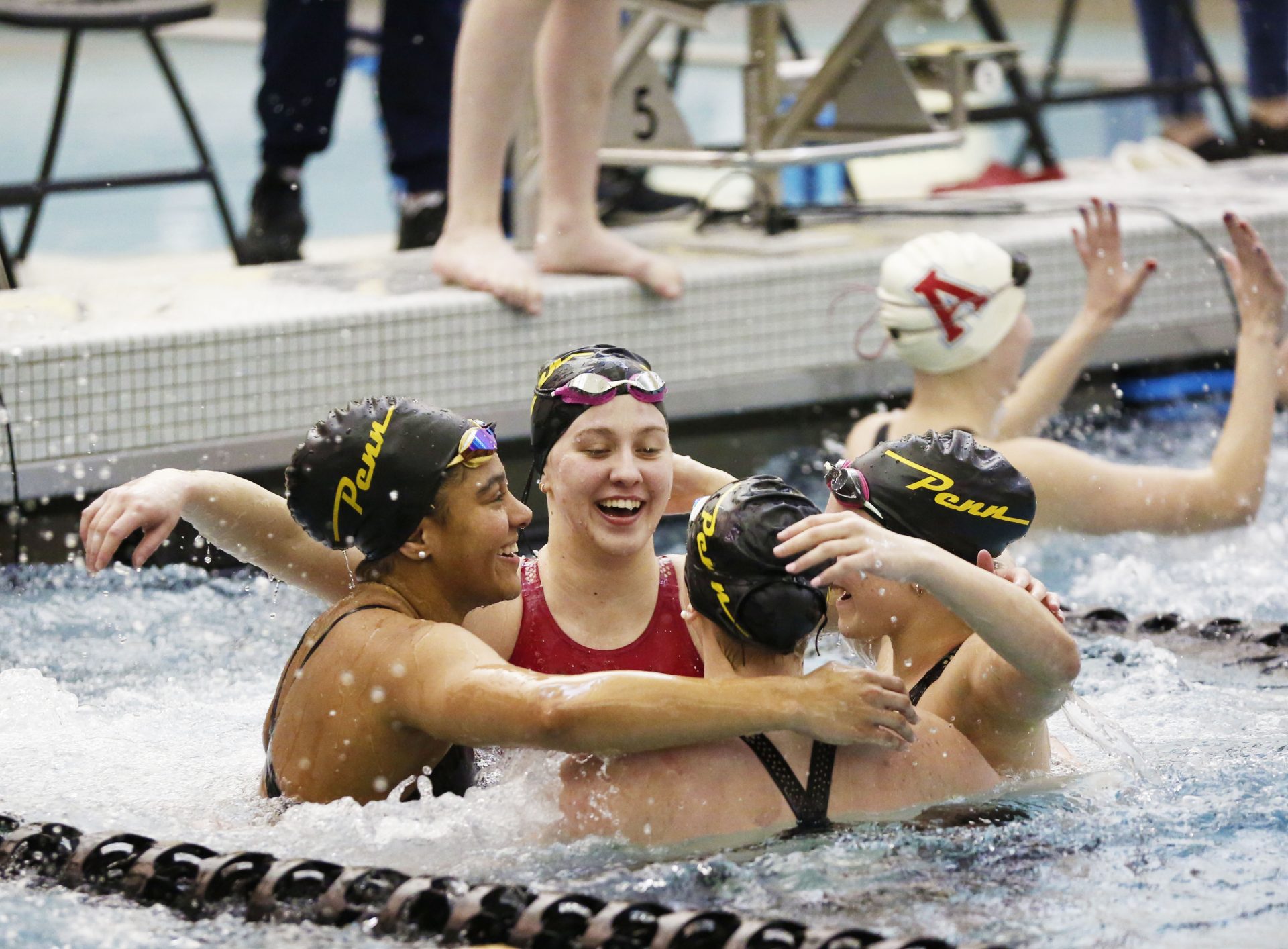 The Penn Lady Kingsmen Swim/Dive won another Sectional Title, taking down four of the five new meet records.
The Lady Kingsmen won the meet with a score of 544, with South Bend Adams placing 2nd with a score of 358. 
Two-time State Champion Lily Christianson took down two individual pool and sectional records in the 50 free (22.60) and 100 free (49.26). 
Christianson says "Sectionals is always a meet where you get to perform for your team, and support each other no matter what happens. This year we knew we had to come out strong and always encourage each other. The crowned got us all fired up and we dominated every race. This team means everything to me and we all worked to hard to get to this moment."
Freshmen star Alayna Riggins broke a school, pool and Sectional record, which is the oldest record in Penn history, in the 100 fly (54.70). 
"Sectionals was a meet that forever will be something i cherish, our team means everything to me. My friends who became family. Cheering each other on we're all so supportive of each other," Riggins said.
Christianson, Anika Guenther, Avery Woods and Riggins crush the school, pool and Sectional record in the Medley Relay with a time of (1:41.87) and are looking to place high at the state tournament. 
"Sectionals isn't like any other meet, its where all of our hard work and dedication to each other pays off. Sectionals was so hype and we all fought for each other," Guenther said.
State qualifiers in each event are: 
200 Medley Relay- Lily Christianson, Anika Guenther, Avery Woods, Alayna Riggins 

200 Individual Medley- Anika Guenther 

50 free- Lily Christianson, Alayna Riggins 

100 Fly- Alayna Riggins 

100 Freestyle- Lily Christianson 

200 Freestyle Relay- Anika Guenther, Alayna Riggins, Jordan Koszyk, Lily Christianson 

100 Breaststroke- Anika Guenther

400 Freestyle Relay- Ebba Fox, Emmi Richards, Avery Woods, Jordan Koszyk
Penn Senior Diver Arrianna Beckham placed second and advances to the Regionals on Tuesday, Feb. 2. 
The team will next compete in the Indiana High School State Championship at IUPUI Natatorium Feb. 10-11.