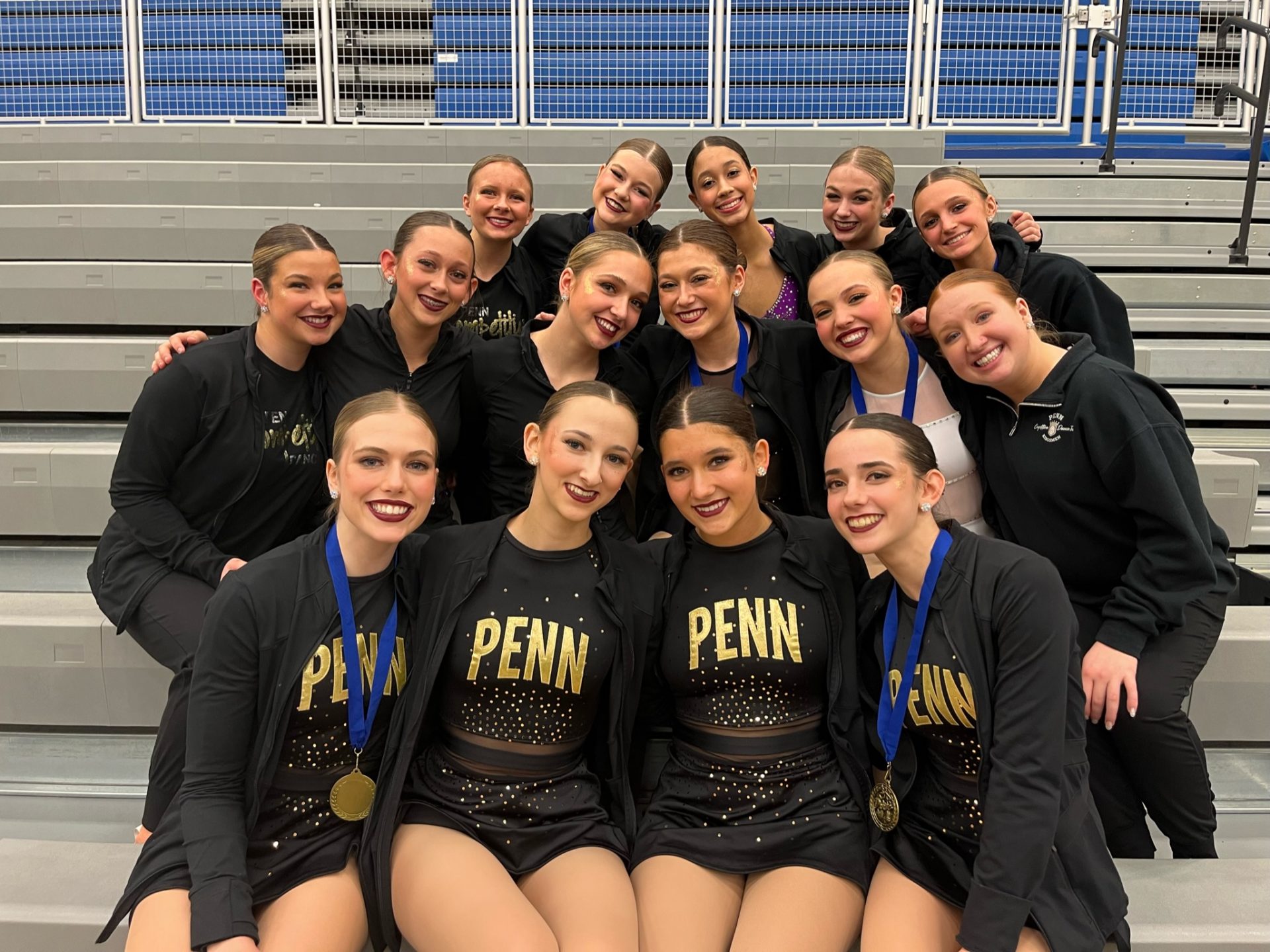 The Competition Dance Team dominated at the Lake Central Invitational on Feb. 11. This competition was the last regular competition of the season. 
The team placed 1st in 3A hip hop and 2nd in 3A pom with a huge win against Munster High School. PCDT hasn't beaten Munster in over 10 years. The scores were only 0.03 apart. 
"The thrill and excitement the team gets when walking out on the floor is insane. I just absolutely love when we get the opportunity to showcase what we have worked so hard for and compete against some insanely talented teams," Junior Brooklyn Bauer said.
"I'm very proud of my girls. They put all they had on the floor, and it came out with a huge win. The work doesn't stop though, we have to keep working hard," Head Coach Cindi Minegar said.
Lilly Weiss and Bella Bauer placed 1st in senior duos. 
Elly Brady and Keira Schultz placed 3rd in junior ensemble. 
Melaina Geisel and Lily Bauer placed 3rd in junior high ensemble.
Lilly Weiss placed 1st in senior solo.
Bella Bauer placed 3rd in senior solo. 
Keilah Wyche placed 2nd in junior solo.