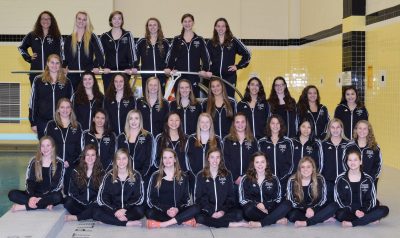 Penn's Girls Swim Team earned its 22nd consecutive Northern Indiana Conference Championship.
The Kingsmen placed second to South Bend St. Joseph in the NIC meet on Saturday, Jan. 13, but the Kingsmen were undefeated and won the regular-season crown, with St. Joe placing second in the regular season.
Penn won the NIC Championship by virtue of the tiebreaker, which was Penn beating St. Joseph in the head-to-head regular-season competition.
Makenna Bottorff and Maddie Ziegert won NIC Championships in four events each.