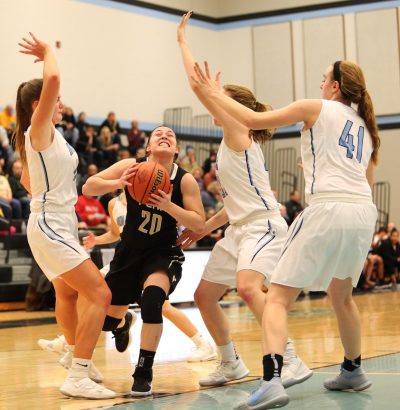 The Penn Girls Basketball Team wrapped up the Northern Indiana Conference Championship with a 33-31 victory at South Bend St. Joseph on Thursday, Jan. 18.
Penn is 11-0 in the NIC, and 20-1 overall.
Sara Doi led the Kingsmen with 15 points.
Tia Chambers and Jordyn Smith added seven points each in Penn's victory.
The Kingsmen look to complete a perfect NIC season when next week they face Mishawaka at home on Thursday, Jan. 25, for senior night.