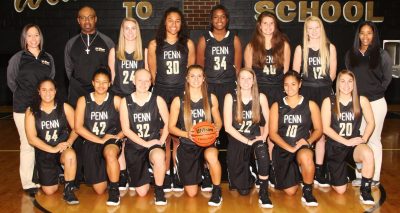 Senior guard Sara Doi scored 15 points, and senior post Tia Chambers added 11 points as the Penn Girls Basketball Team defeated Fort Wayne Southside, 47-41, on Saturday, Jan. 13.
Penn improved to 19-1. Southside is 16-4.
Jordyn Smith scored 8 points for the Kingsmen.
Next up for the Kingsmen is a Northern Indiana Conference game at South Bend St. Joseph on Thursday, Jan. 18.
The Kingsmen can clinch the NIC title with a victory at St. Joe.
Penn is 10-0 in the league entering the game. St. Joseph is 9-1.
Each team has two games remaining the NIC, including Thursday's game.