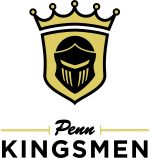 Penn placed fourth in the Leo Invitational, held on Thursday, Aug. 2, 2018.
The Kingsmen finished with a score of 356. Homestead placed first with a score of 311, followed by NorthWood (337) and South Bend St. Joseph (355).
Lyvia Li of Penn placed second after a three-hole playoff for medalist honors.
PENN 356: Lyvia Li 75, Grace Szklarek 79, Ryen DeToro 92, Kate Burnett 110, Hannah Urbanski 118.