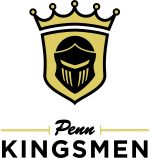 Penn dominated in its first Northern Indiana Conference competition of the Girls Golf season, defeating New Prairie and Jimtown on Wednesday, Aug. 1, 2018.
Penn shot a 165, coming in 108 strokes better than New Prairie, which shot a 273. Jimtown did not field a complete team.
PENN 165: Lyvia Li 35, Grace Szklarek 39, Ryen DeToro 39, Kate Burnett 52, Hannah Urbanski 57.