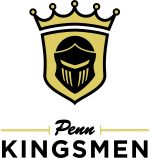 Penn placed second in the Penn Girls Golf Invitational held on Tuesday, July 31, 2018, at Knollwood Country Club.
Homestead won the event with a score of 324. Penn placed second with a score of 346, followed by Northridge (363) and Noblesville (364).
Penn's Lyvia Li shot a 76 to place second in the individual standings.
PENN 346: Lyvia Li 76, Grace Szklarek 78, Ryen DeToro 92, Kate Burnett 100, Hannah Urbanski 109.