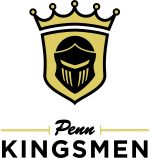 Penn Girls Golf opened the 2018 second by placing third in the Homestead Invitational on Monday, July 30, 2018.
Homestead won the Invitational with a score of 296. South Bend St. Joseph placed second with a score of 342, and Penn was third at 352.
Penn's Lyvia Li was fifth among individuals with a score of 76.
PENN 352: Lyvia Li 76, Ryen DeToro 100, Kate Burnett 96, Hannah Urbanski 113, Grace Szklarek 80.