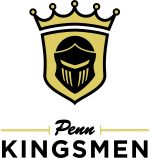 Penn High's Girls Golf team placed third at the Kokomo Invitational on Saturday, Aug. 4, 2018. The Kingsmen posted a score of 363. Tipton placed first with a score of 343 and Kokomo placed second with a score of 358.
Penn's Grace Szklarek placed third among individuals with a score of 75.
Megan Mounts and Makenna Jurkaites each shot career lows.
PENN 363: Grace Szklarek 75, Ryen DeToro 89, Katie Burnett 105, Megan Mounts 96, Makenna Jurkaites 121.