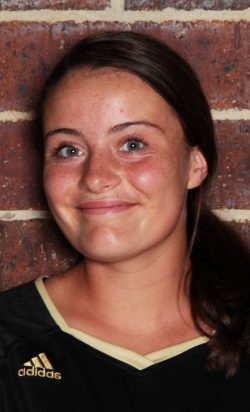 Shea Hull is a Sophomore at Penn High School currently playing volleyball on the varsity level. She has proven herself time and time again as a Varsity player, even as a sophomore, as she continues to put up amazing numbers.
How long have you been playing Volleyball? I've been playing volleyball for about 7 years now.
What position do you play?: I am a middle hitter.
Are you interested in going to college playing volleyball?: Yes, I am highly interested in playing in college.
What do you feel you need to improve on?: I feel as if I could improve on my vertical and communicate on the court.
Who are your best/favorite supporters?: Some of my favorite supporters are my family, the Penn volleyball coaches, friends, Noah Trueblood, my mom, Mimi and Donna Creech.
What's your pre-game song?: My pre-game song is "Dancing Queen".
What are your plans after high school?: After high school I would love to go to college somewhere in Florida and major is Sociology.
How do you feel Penn volleyball coaches have affected you and your game in high school?: The Penn Volleyball coaches have affected me and my game by making me a confident and strong person on and off the court. They push me to be my best on good and bad days.
What do you normally do if your emotions are getting in the way of your game?: If my emotions are getting in the way of my game, I take a deep breath and focus on all of the practice and hard work I have put in that has gotten me to this point.