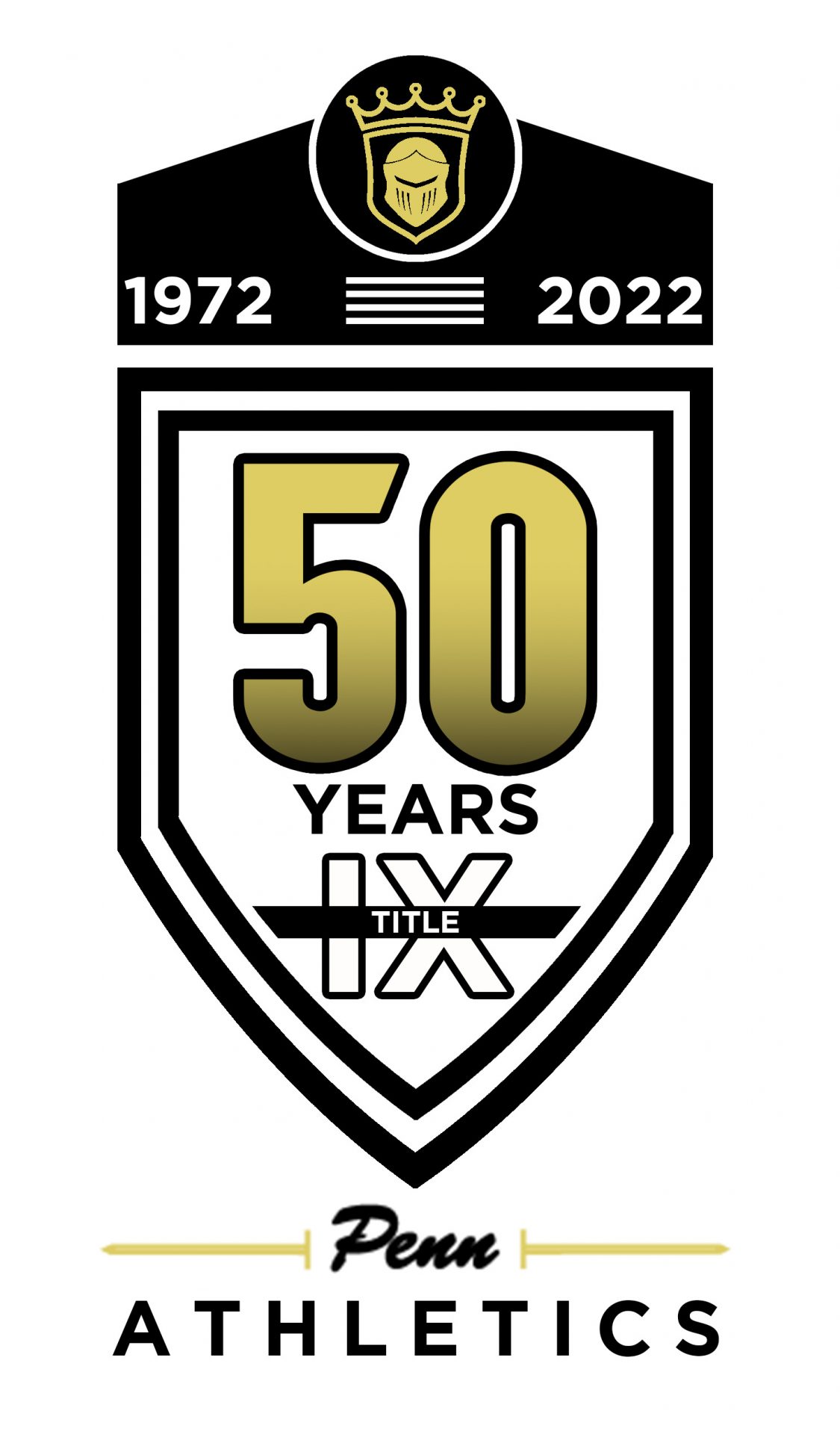 The Pennant is celebrating 50 years of Title IX and Kingsmen Girls Sports by showcasing some of the top female athletes in Penn Athletics History. The athletes featured were selected by coaches and Athletic administrators.
It is an extraordinary feat when you are the top athlete in four years at a premier high school such as Penn High School. It is drastically different from being known as one of the best to ever do it.
Former Penn Cross Country Runner, Maddie Woods, is one of the select few that is known as the GOAT in their sport at Penn High School. Statistically speaking, she has been the most dominant Lady Kingsmen distance runner of all time. 
She holds the girl's record for the fastest 5K with a time of 17:55.7 at the IHSAA State Championship Meet in 2014. Woods also led the Lady Kingsman to their first and only Semi-State Championship and a fourth-place finish at the State Championship in 2014. 
Wood's accomplishments didn't stop on the road as she was gifted in the classroom being named a valedictorian for Penn in 2015. 
Woods is one of the most influential athletes in the history of Penn High School, although she never let her influence inflate her ego. Woods reflected on her time at Penn and how it impacted the course of her life.
"My time at Penn was extremely formative. I had many opportunities academically and athletically. It taught me how to work cooperatively with people, a very necessary skill needed in life. I  also benefit heavily from the education I received; I am extremely grateful for the opportunities I was given at Penn," Woods said.
Woods took a moment to not only reflect on her time at Penn as a whole but her favorite memory from high school. 
"My favorite memory was my Senior year at Penn as we placed fourth at state. We had a really special team as we were able to win Semi-State and place fourth at state. We had a really strong team bond. Academically, getting recognized for my hard work over the years at graduation was also a very special moment for me while at Penn," Woods said.
Recalling her favorite memory from high school also prompted her to recall her favorite races during her high school years. 
"My favorite race in high school was the race in my Senior year in State at cross country where the team placed third and I medaled. Later in my Junior year, I had a race on my birthday and I set a PR for the 3200M and got a medal, needless to say, it was an amazing day."
While Woods was a star in both Cross Country and Track & Field, she had no hesitation in choosing one over the other. 
Woods instantly said, "I for sure prefer Cross Country. I just love the nature of it. The distance is longer and there are more aspects to it than track. There is more grit to XC than Track, a competitive aspect I love. Cross Country is also more focused on the team aspect in school, while Track is more of an individual sport."
Having the opportunity to go play a sport at the Division I level is an opportunity less than 2 percent of high school athletes receive. Woods was one of the gifted athletes who made it to the highest level of collegiate athletics, competing for Ohio State, an opportunity she contributed heavily to Penn.
"Penn supported me by having opportunities to compete and being given resources to compete. I wish that I would have savored it myself. It's such a special thing, you get to have fun with your teammates, without having the immense amount of pressure you do in college. Athletics has helped build up my character. If I didn't go to Penn, I can't say for sure I would have gone where I had gone," Woods said. 
Even with all of the support Penn gave her, Woods admitted that being a student-athlete can be very challenging. Nonetheless, she was able to manage the hardships of a full-time student-athlete. She was the top runner on her team and she was one of the top students in the Class of  2015. Woods took time to share with others how she was able to accomplish this spectacular feat.
"I was able to handle the workload by taking care of my body, sleeping right, and eating right. I had to make sure I recovered well to manage the hard work. I also had to learn how to manage my time. It made me make decisions on how I needed to balance at the time. I don't believe there is a perfect balance between academics, athletics, and social life, but I learned how to prioritize one when needed," Woods explained. 
As the level of experience, she possessed increased to what it is today, there are some things that she would tell a younger version of herself when it comes to running.
"I would tell her to have fun and enjoy running while she can. I was always looking so far into the future on the goals that I forgot to stop and enjoy the experience I was having at the present. I thought I had a whole lifetime of running ahead of me, but my body had other plans. I would just tell her to appreciate every day of it," Woods said.
Throughout her time in high school and college, she was able to learn many lessons outside of running. When Woods reflects on her past achievements she thinks about all experiences she has gained. 
"The things that used to seem big to me back then seem so small now. Looking back, I have more perspective on life and what is and isn't important. I now recognize things that are equally if not more important than a sport such as family, character, etc. I let my sport end up being my personality when I shouldn't have done that. Don't let your sport be your personality, there is a lot more out there in the world," Woods said.
There is no doubt that Woods had many accomplishments on and off the track in many aspects. Even though her racing days may be behind her, there is no question that Maddie Woods will remain one of, if not the most influential female athlete in the history of Penn High School.