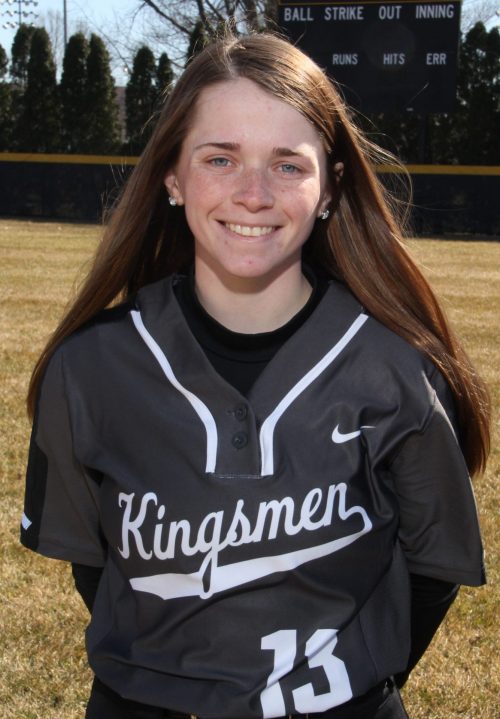 Emily Cave is a senior on the Penn High School softball team. Emily plans on playing softball at Indiana University South Bend for the 2020-2021 season. Emily plays second base and middle infield for the Kingsmen.
 Who has the biggest influence in your life/success?: The biggest influence in my life is always my dad. 
What is your warm-up/pregame song?: My pregame song is always Saint Tropez by Post Malone, it always gets me hyped up.
Do you have any pregame superstitions?: I make sure to always wear a ponytail on my wrist. 
What is your biggest asset you bring to the team?: My biggest asset is making sure everyone feels part of the team and being a positive leader. 
What is your biggest goal for this year's softball season?: Our plan is to come out strong and go far in the postseason. 
What are you most excited about playing softball in college?: I'm definitely excited to meet new people and build new friendships. 
What is the most interesting thing about you?: I personally think that I'm pretty funny.
One must follow on social media?: Everyone definitely has to follow Post Malone.
Favorite Athlete?: Kobe Bryant, his mentality and dedication has helped me to be locked in and hardworking in my own sport. 
What do you love most about your Penn High School experience?: Meeting a bunch of new friends I never thought I'd meet.