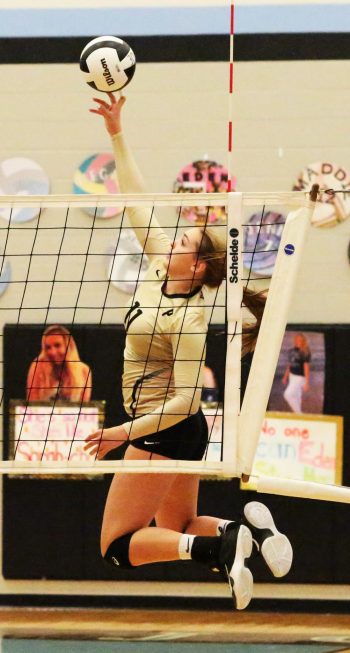 By PATRICK WHITEHEAD
Penn Volleyball will open sectional play on Thursday, Oct. 12, at 6 p.m. against South Bend Adams in the Class 4-A Sectional at South Bend Clay.
Penn finished the regular season 28-4 and the Kingsmen are ranked No. 11 in the state.
After the Penn vs Adams match, Mishawaka will take on Riley to wrap up Session 2 on Thursday, Oct. 12.
Semifinal action is scheduled for Saturday, Oct. 14, at Clay. The first match starts at 11 a.m. as Plymouth will face the winner of the LaPorte-Clay match. After that, the winner of the Adams vs. Penn match and the Mishawaka-Riley match face off.
The Championship Match is set for 7 p.m. on Saturday, Oct. 14, at Clay.

Twitter
GIRLS GOLF: Penn defeats Riley & Jimtown in @NIC_athletics opener. PENN 166: Delaney Wade 37, Gillian Lippert 39, Meghan Mounts 42, Kenna Kelsey 48, Jill Daniels 57.