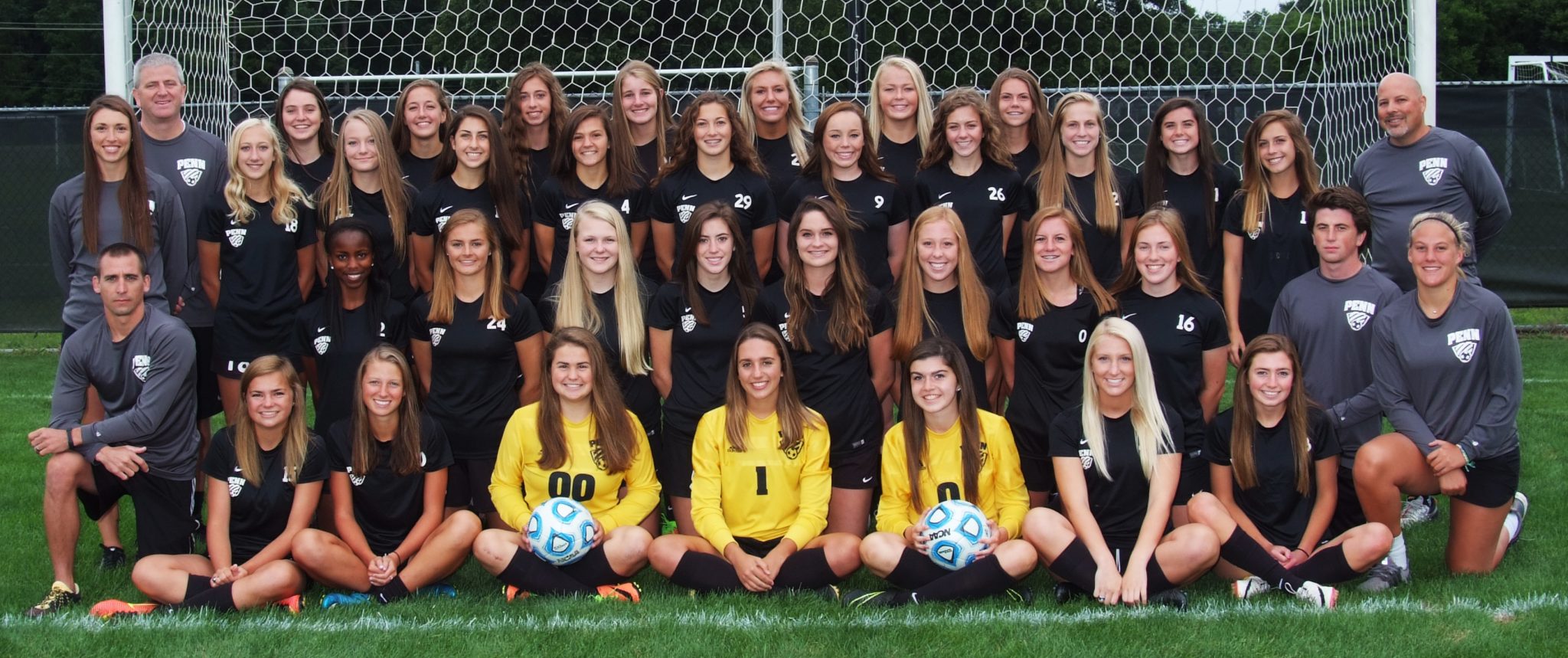 By GARRETT WENZEL
No. 1-ranked Penn fought through a torrential downpour most of the game and overpowered LaPorte, 7-0, to capture the Class 3-A Sectional Championship on Saturday, Oct. 7. The Kingsmen own the state's best Sectional Championship winning streak, owning 11 Sectional Championships in a row.
Kristina Lynch ignited the Kingsmen attack off an assist from Lauren Cernak in the seventh minute.
Allie Lankowicz sliced through the LaPorte defense for a goal in the 19th minute.
Lynch scored her second goal in the 38th minute to give Penn a 3-0 lead.
Lynch wrapped up the hat trick one minute later, scoring in the 39th minute.
Molly McLaughlin scored off an assist from Lynch to put the Kingsmen up 5-0 in the 44th minute.
Brooke VanDyck scored in the 45th minute as the Kingsmen built their lead to 6-0.
VanDyck scores her second goal in the 48th minute to put the Kingsmen up 7-0.
Penn is (19-0-1) and plays Northridge at noon on Saturday, Oct. 14, at South Bend's Tallman/Beyrer Field in the Class 3-A Regional. The Penn-Northridge winner plays the Munster-Chesterton winner at 7 p.m. for the Regional Championship.