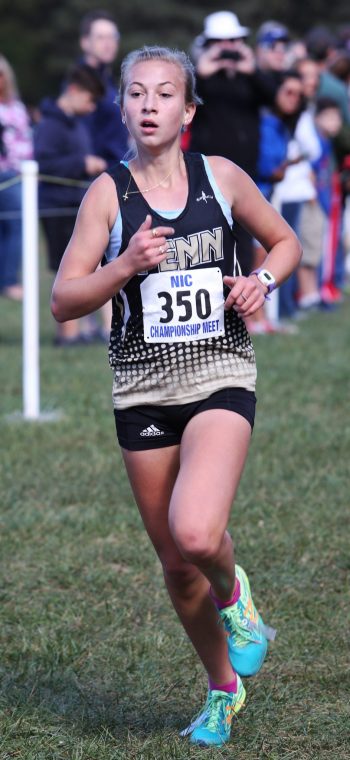 By ELIJAH HONESTY
Penn Girls Cross Country raced to its 14th consecutive Sectional Championship and 26th overall on Saturday, Oct. 7, at the Erskine Golf Course in South Bend.
Penn dominated the Sectional, placing six runners in the Top 10 and seven in the Top 12.
The Kingsmen finished first with 29 points, followed by Mishawaka with 52 points. Penn advances to the Regional at Elkhart's Ox Bow Park on Saturday, Oct. 14.
Lauren Frank led Penn with a second-place finish in 20:15.72.
Brooke Neal was second in 20:20.64.
Reagan Hoke was third in 21:25.40, Riley Keppler was fourth in 21:35.88, and Aislynn Alkire was fifth in 21:38.94.
Complete results: