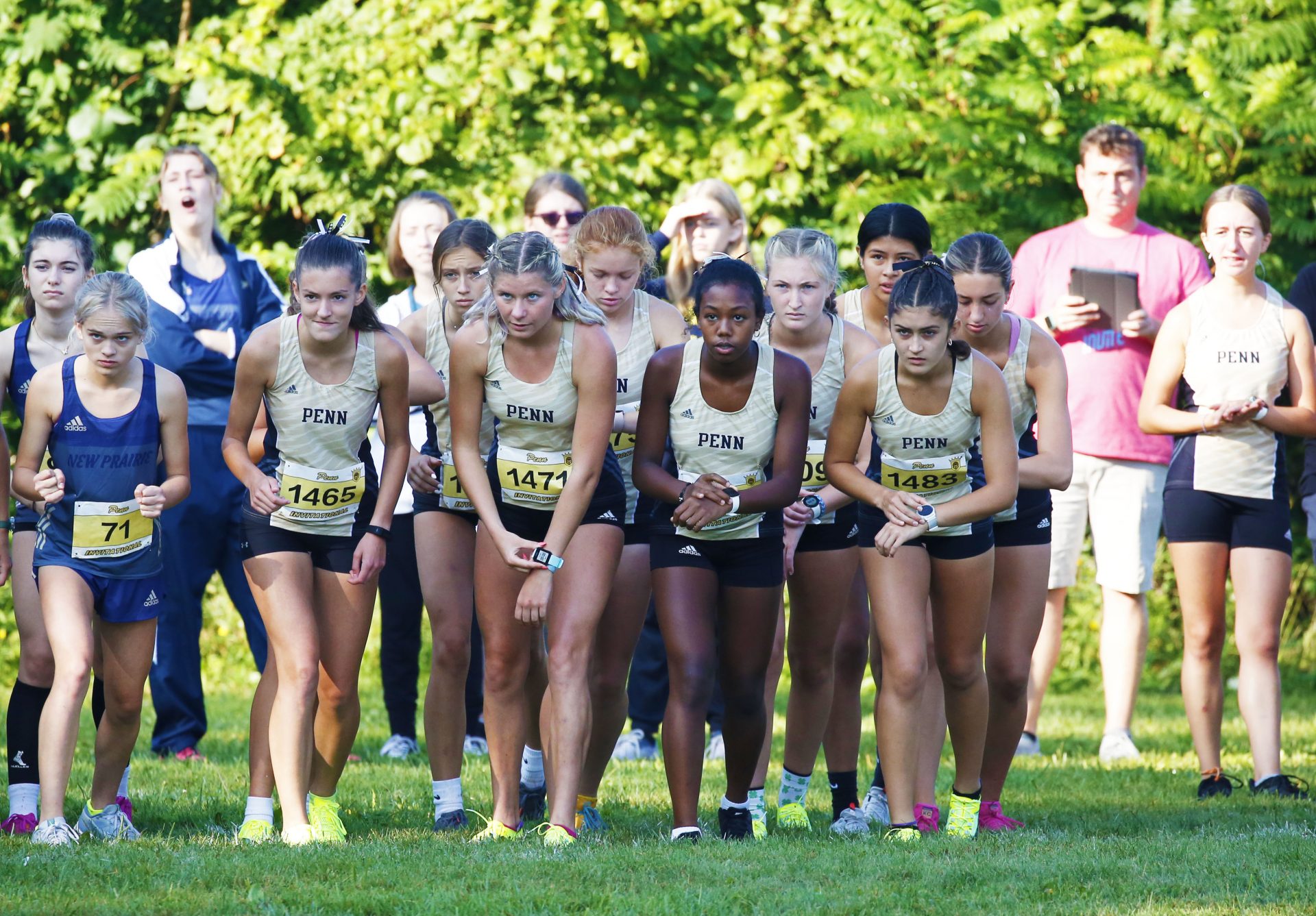 The Penn Lady Kingsmen Cross Country team won their home meet championship on Saturday, August 27.
Mary Eubank led the team with a time of 20:10.50 and took first place overall. Ellie Stabnik came in fourth place with a time of 20:59.31 and Ari Balinning came in fifth with a score of 21:03.37.
Aubrey Morgan came in sixth place with a time of 21:05.76 and Belle Rebolloso rounded out the Kingsmen with a seventh place finish and a time of 21:21.19.
The Lady Kingsmen scored an impressive 23 points, taking home the crown. South Bend Adams came in second with 55 points, with Mishawaka taking third with 93 points.