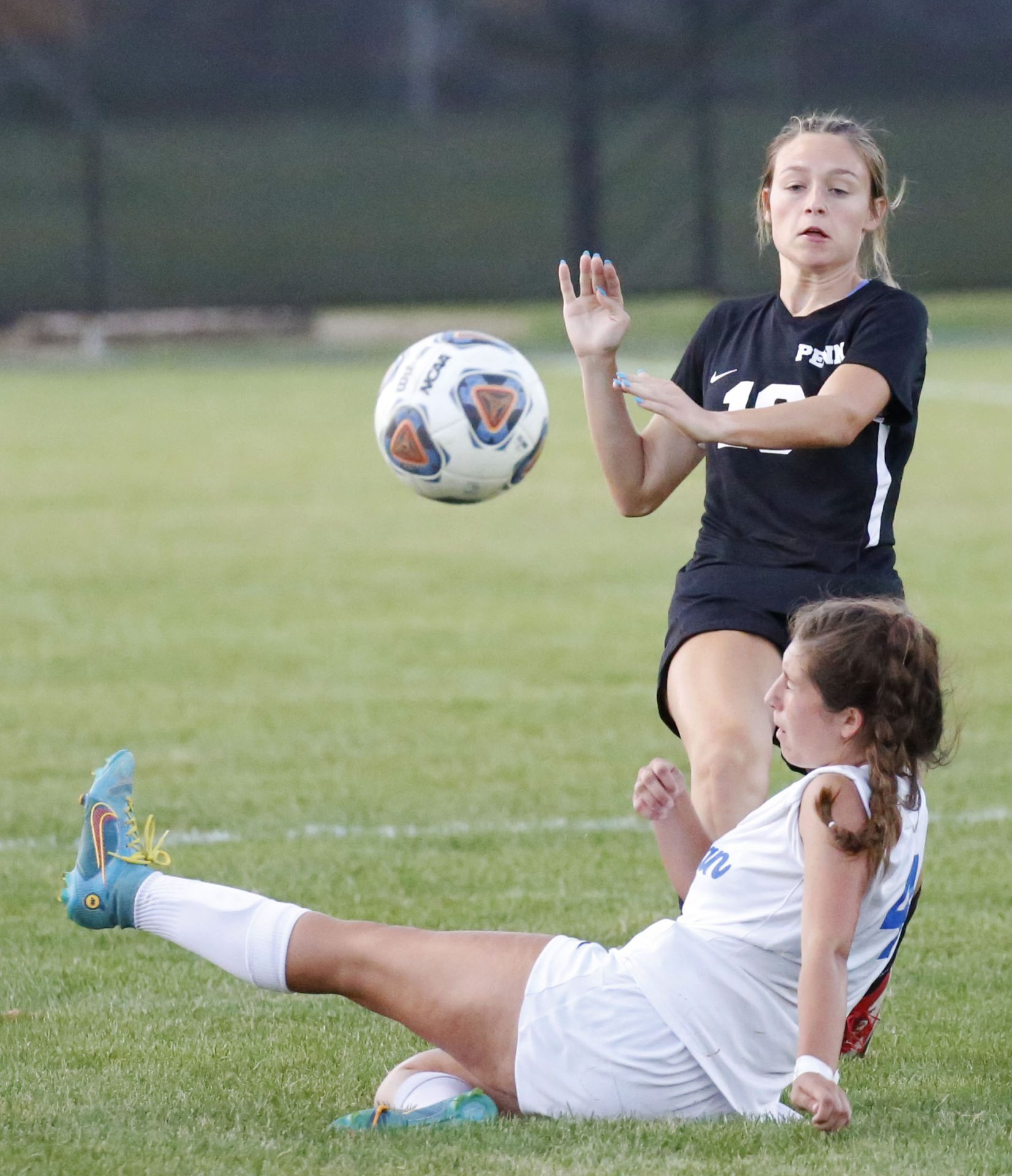 Penn Girls Soccer team put up a good fight against powerhouse Hamilton Southeastern.
The Lady Kingsmen went into halftime tied 1-1 with HSE. HSE is currently ranked 7th in the nation.
Penn's Lexi Reader hit a missile and scored the goal against the Royals, but the Lady Kingsmen could not hang on in the second half. Penn loses 1-5.