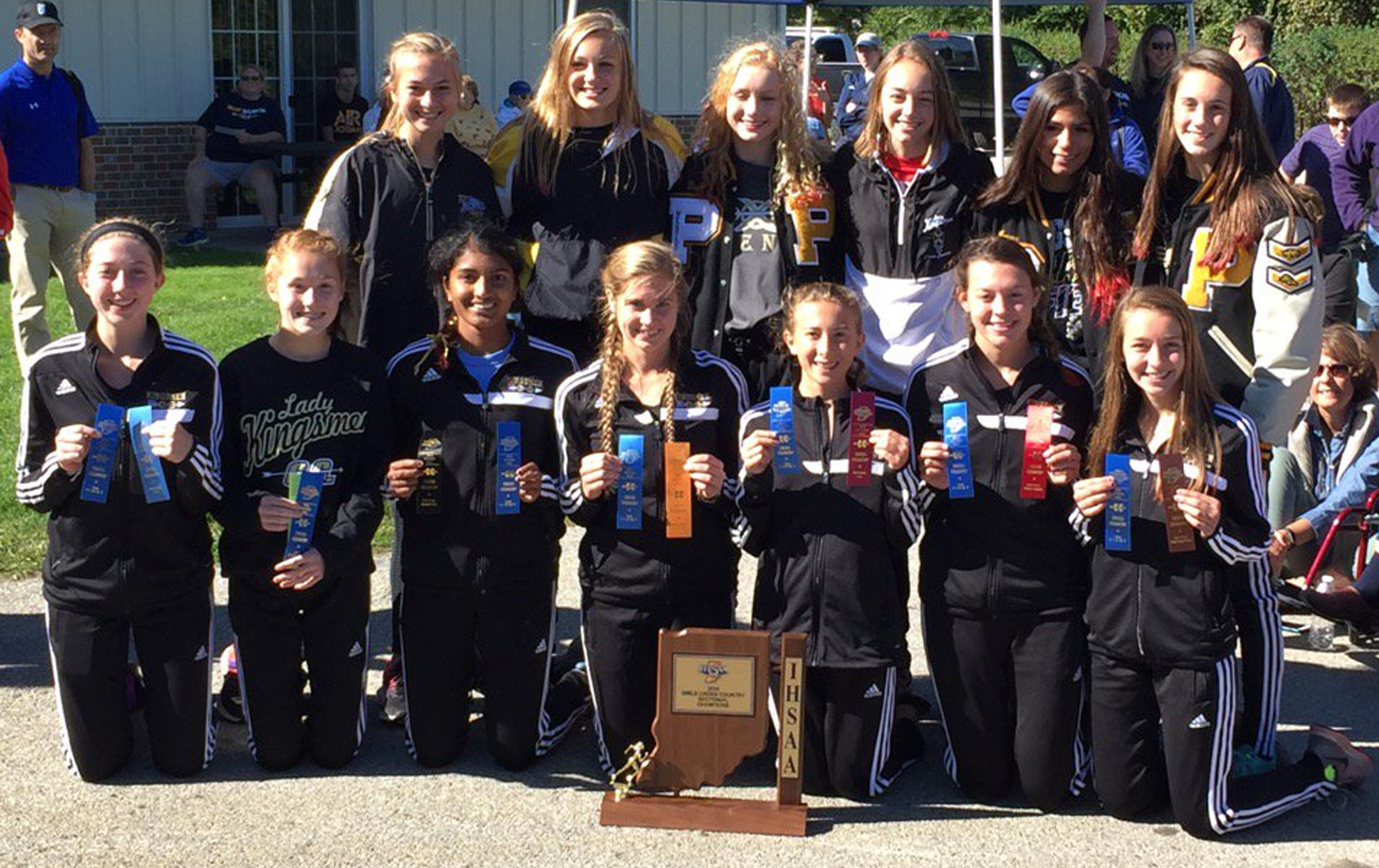 Penn placed five runners in the Top 11 and won the South Bend Sectional championship on Saturday, Oct. 8. The Kingsmen won their seventh consecutive sectional title and 25th in program history.
Penn advances to regional competition on Saturday, Oct. 8, at Ox Bow Park.
Elli Mott finished second to lead the Kingsmen. Mott turned in a time of 19:58.64.
Hannah Selis placed sixth in 20:47.98.
Stella DiMarzio was seventh in 21:01.78.
Sybil Kurian crossed the finish line in 21:06.66 for eighth place.
Riley Keppler placed 10th in 21:17.02.
Ashlyn Johnson was 11th in 21:26.25.
Penn's seventh runner was Aislynn Alkire, who was 17th in 21:42.83.
TEAM SCORES:
Penn 33, 2. South Bend Adams 51, 3. Bremen 95, 4. Marian 99, 5. Mishawaka 104, 6. South Bend Riley 162, 7. South Bend St. Joseph 202, 8. South Bend Clay 249, 9. South Bend Washington 290. Not scoring: LaVille, Glenn, South Bend Career Academy.