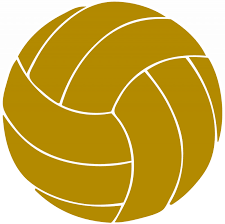 Penn's Volleyball team tuned up for next week's Warsaw Sectional by sweeping the host Warsaw Tigers, 25-14, 25-9, 25-14 on Tuesday, Oct. 11.
Coach Sarah Hendricks' Kingsmen, ranked No. 5 in Indiana, improved to 26-2. The Kingsmen play New Prairie at home at 7 p.m. on Thursday, Oct. 13. The game will be Penn's Senior Night.
Penn returns to Warsaw on Tuesday, Oct. 18, to play Elkhart Central at 7 p.m. in the opening round of the Class 4-A state tournament.
"Tonight, the Penn Volleyball team dominated at Warsaw," Coach Hendricks said. "I'm so proud of these girls tonight. They have been working extremely hard in practice and all those things we have been working on showed tonight.
"Our setter, Naomi Willis, implemented our game plan perfectly. Tonight was an all-around team effort. Every player contributed to this match. It was so fun to coach them and watch them shine like the coaches know they are capable of."
Maria Schwindaman led Penn's frontline attack with 10 kills.
Italia Fields had 9 kills, and Jenn Heritz had 7 kills to spark the Kingsmen.
Rachel Hickey contributed 13 digs and stung the Tigers with three aces.
Julia Beers had 11 digs.
Naomi Willis had 32 assists.