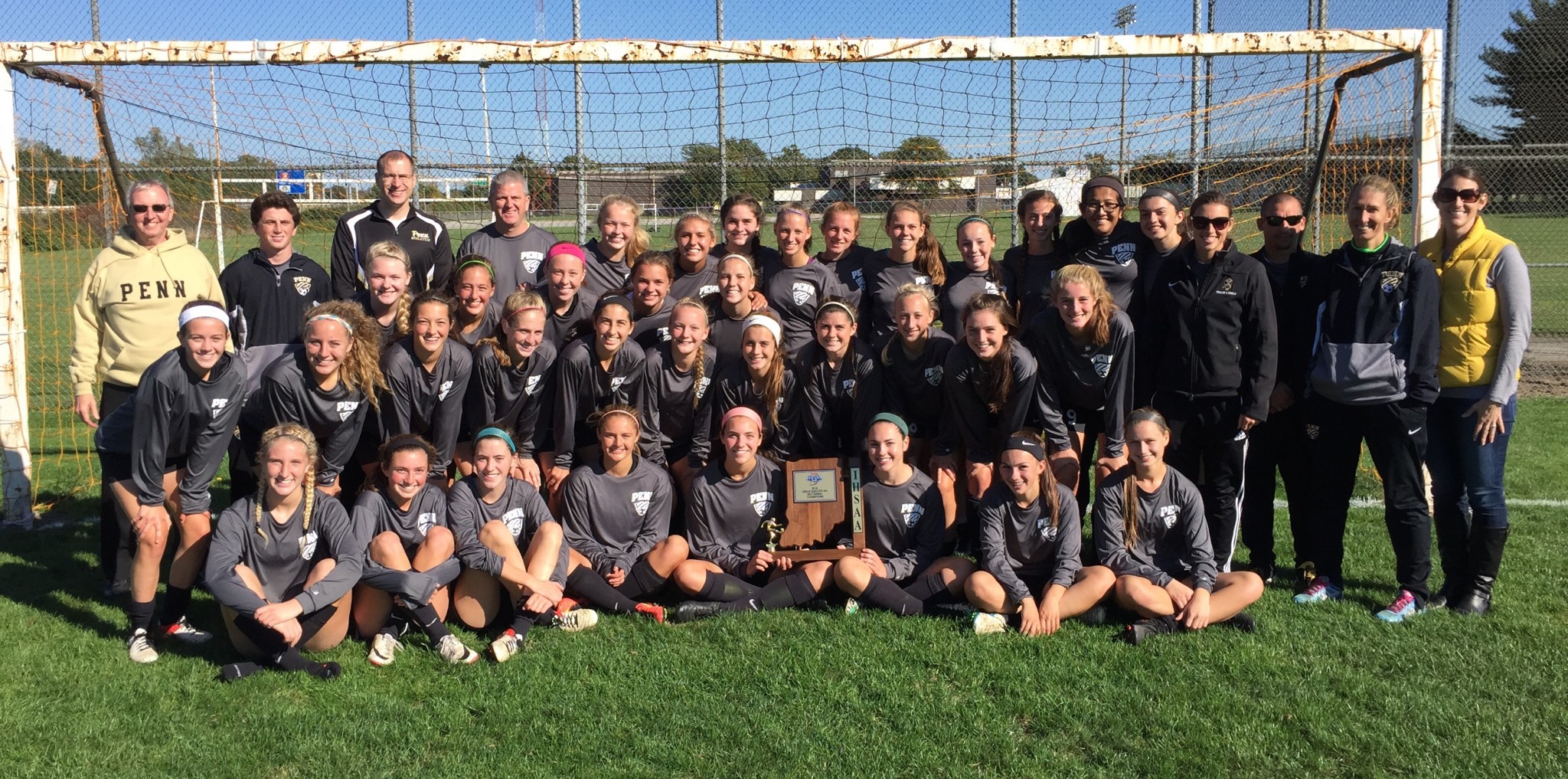 No. 1-ranked Penn unleashed a relentless offensive attack, racing past Mishawaka, 10-1, for the South Bend Girls Soccer Sectional Championship on Saturday, Oct. 8.
Penn (17-0-1) plays the winner of the Warsaw Sectional on Wednesday at 7:30 p.m. in Regional action at Goshen High School.
Penn's sectional championship is its 10th in a row and 15th in school history.
Penn coach Jeff Hart talks about the sectional championship:
Florida State recruit Kristina Lynch scored in the second minute, and ended up with three goals.
Penn scored its second and third goals both in the ninth minute.
Riley Chapla scored Penn's second goal, a header off an assist by Lynch, and then Lynch followed with a laser.
Grace Szklarek scored two goals for the Kingsmen.
Penn peppered the goal for four goals in the first eight minutes of the second half.
Butler recruit Brooke VanDyck scored 30 seconds into the second half.
Molly McLaughlin, who had one goal and two assists, fired in a screamer one minute later.
Lynch scored off of an assist by Maya Lacognato in the 46th minute.
Lacognato then made it four goals in eight minutes with a blast from 20 yards away in the 48th minute.
Haylee Shahan finished the Penn scoring with a goal in the 68th minute.
Lauren Cernak had two assists, and Carly Todd and Lauren Hamilton also had assists.
Molly McLaughlin talks about winning the sectional championship: