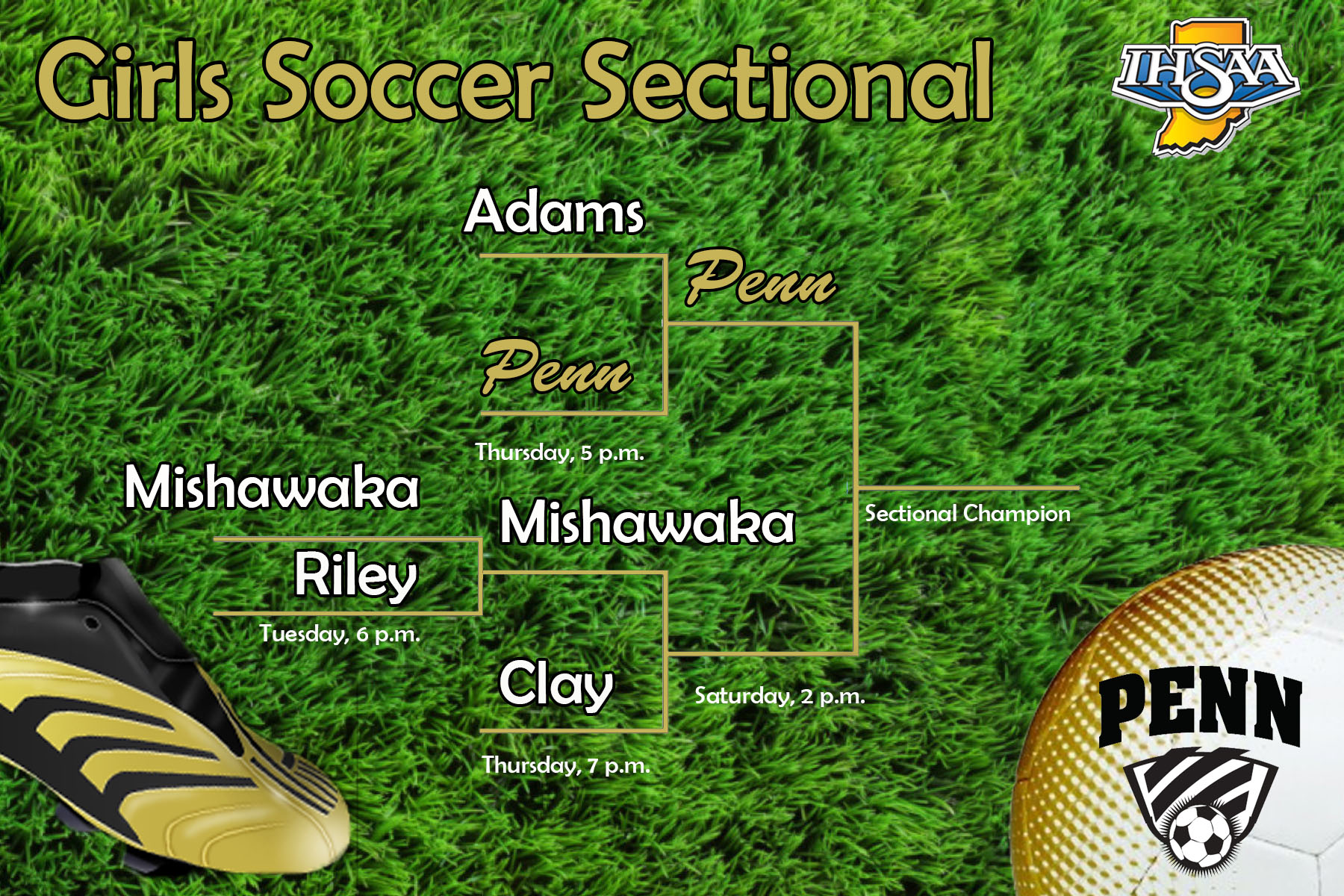 Florida State recruit Kristina Lynch overpowered South Bend Adams for three goals, leading No. 1-ranked Penn to a 6-0 victory in a Class 2-A Sectional first-round match at South Bend's Jackson Field on Thursday, Oct. 6.
Penn seeks the Sectional championship on Saturday at 2 p.m. at Jackson Field, when the Kingsmen take on Mishawaka.
Lynch scored Penn's first goal in the 13th minute, and then gave the Kingsmen a 4-0 lead two minutes before halftime.
Lynch's third goal came in the 58th minute.
Lynch talks about her 3-goal game:
Maya Lacognato, Allie Lankowicz and Brooke VanDyck also scored goals for the Kingsmen.
Molly McLaughlin sparked Penn's offense with two assists. Lauren Cernak, Kristina Lynch, Grace Szklarek and Lexi Marks also had assists for the Kingsmen.
Penn coach Jeff Hart talks about the Kingsmen victory in the Sectional opener: