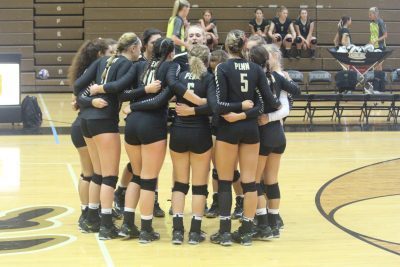 Penn High's Kingsmen clinched a share of the Northern Indiana Conference championship by sweeping Mishawaka, 25-20 25-19, 25-13, on Thursday, Oct. 6.
Coach Sarah Hendricks' Kingsmen can wrap up a perfect NIC season on Thursday, Oct. 13, at home against New Prairie. The Kingsmen are 25-2 overall and ranked No. 5 in the state.
Jenn Heritz led Penn with 14 kills.
Maria Schwindaman and Italia Fields launched for 9 kills each.
Rachel Hickey helped the Kingsmen cause with 9 digs, and Julia Beers and Sophia Cruz had 8 digs each.
Naomi Willis dished out 38 assists.
Penn rolled past Mishawaka 25-14 and 25-21 in the Junior Varsity match.