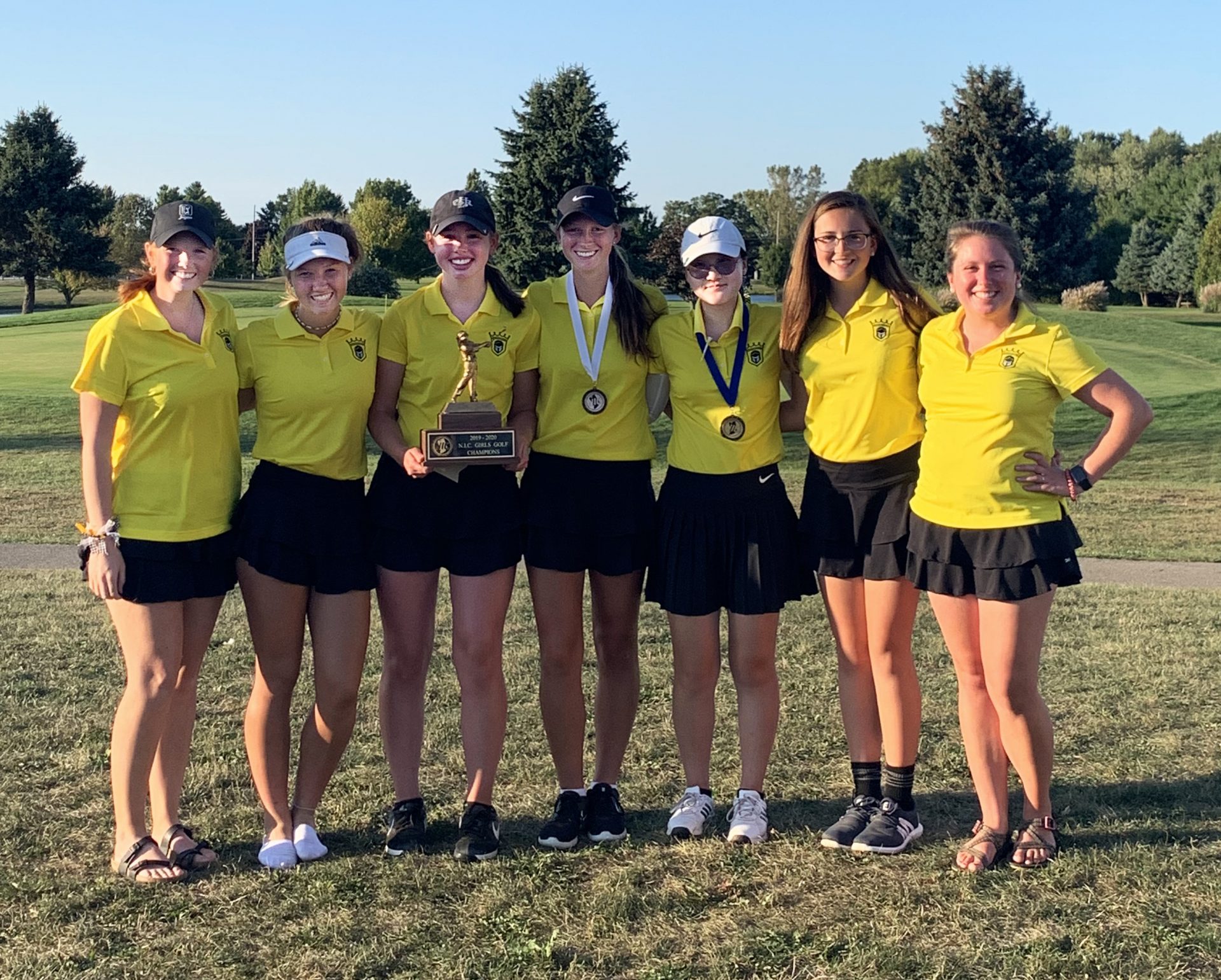 Penn Girls Golf won the Northern Indiana Conference Championship held at McCormick Creek on Saturday, Sept. 14, 2019.
The Kingsmen bring home the NIC Girls Golf title for the 18th time in the last 20 years.
In a field that included 12 other teams, Penn shot a 327 with the overall medalist, Lyvia Li, shooting a 70. Grace Szklarek, shot a 77, Meghan Mounts and Kate Burnett each shot a 90 and Sydney Szklarek shot a 95 to help Penn win.
The Kingsmen will compete for the sectional championship this Friday, Sept. 20, 2019, at Knollwood Country Club.