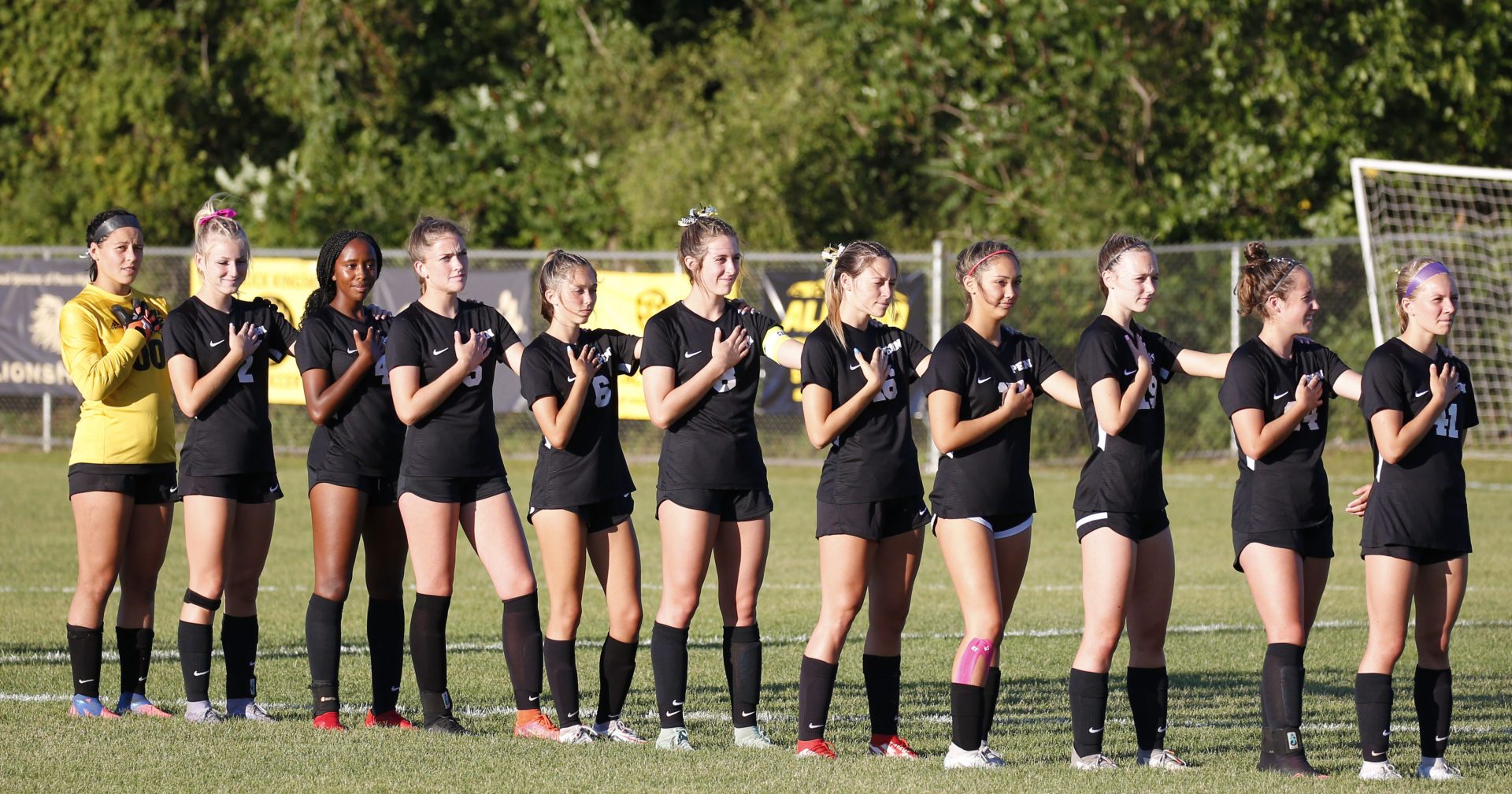 Penn Girls Soccer is bracing to take on Michigan City High School this Tuesday, October 4th in its first match of the sectional tournament. Coaches and players have been preparing both physically and mentally to battle diligently this year. 
Although Penn is currently ranked #78 in the state of Indiana according to MaxPreps, taking on #196 Michigan City will be no simple task.
Head Coach Jeff Hart indicates that they're averaging near 2.5 goals per game, with an extremely dangerous striker up top.
"We've prepared for MC by emphasizing our strengths – possession, changing the point of attack, communication on the field, etc. We'll need to be outstanding in all aspects of the game to advance past MC," states Hart. 
However, Hart points out that focusing on the opponent isn't the most important aspect of their preparation. Rather, they've focused on bettering themselves and playing to their full potential. 
To do this, the girls need to be prepared mentally. Senior Captain Lily Smith claims that she hopes to see her teammates bring the element of chemistry.
"In a team, I think the most important thing is the connection and bond you have with your teammates," Smith said.
Smith played as a goalkeeper for her first 3 years in the program, but this year she has moved onto the field – scoring goals for the Kingsmen while occasionally returning to aiding in the goal. 
Sophomore Anika Gunther acknowledges this as well, stating that trust and confidence in each other, as well as themselves, is definitely something that needs to be brought to this year's tournament.
"This year's team is very special and has worked harder and harder every day," Gunther said. 
The Lady Kingsmen will play this Tuesday, October 4th at 7 PM, located at the neutral site of St. Pat's Park.