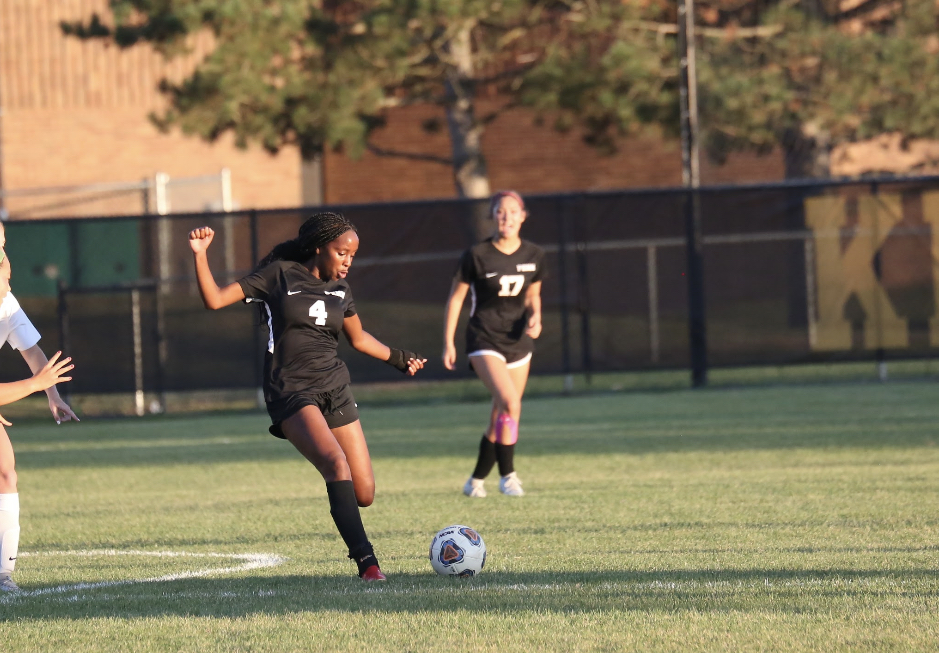 Malaika Waithaka a junior for the Penn High school Girls soccer team is one of Penn's top players. This season she is dominating as the midfielder and beginning to be a key player for the soccer team heading into the state tournament. 
Waithaka started playing soccer at just 7 years old at MSA then joined Michiana Echo at the age of 9. She is currently playing at Jr. Irish. She is also a key player for the Kingsmen with her hard work and competitiveness.
With her work ethic and skill she has been able to shut down some of  best players from many teams around the area. During the Penn vs Noblesville game on September 24th,  she shut down Noblesville's top player which Penn was able to lead the game 1-0 vs the #3 in the country for 60 minutes.
Head Coach of the Lady Kingsmen Jeff Hart says he's proud to have Waithaka on the team.
"Malaika Waithaka is the ultimate team player and the type of teammate that every successful program needs. She's an elite athlete and plays the game with great enthusiasm. Malaika has been a  varsity member since her freshman year and has played all over the field for us. She's never complained or questioned how we use her talents. We are thrilled that we still have another year to coach her and we'll be counting on her positive leadership and experience as we move forward."
Waithaka has not only been a key player but is also a great leader and an example of a true team player, not only on the field but also a fantastic student athlete. Her favorite quotes that stuck with her over the years are: 
"If everything was perfect, you would never learn and you would never grow" – Beyoncé 
"Faith is taking the first step even when you don't see the whole staircase" – Martin Luther King Jr
Waithaka is more ready then ever to continue to dominate and to lead the team as the Lady Kingsmen head to compete in the state tournament.