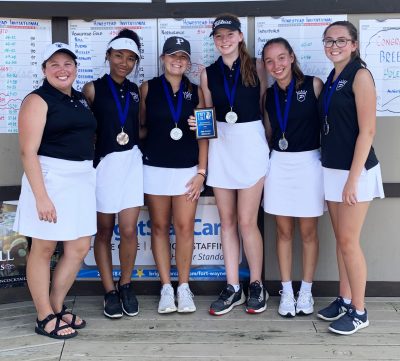 Penn opened the 2021 season by placing second at the power-packed Homestead Invite.
Homestead placed first with a score of 301. Penn took second with a score of 329.
Delaney Wade led the Kingsmen with a score of 74 and placed 2nd overall.
Gillian Lippert tied for fifth place, carding a 77.
Meghan Mounts finished with an 86.
Jill Daniels contributed a 92 to the Kingsmen effort.
Kenna Kelsey scored a 101.