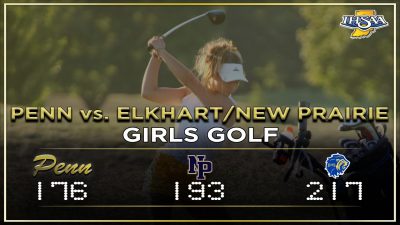 Penn scored a pair of victories in Girls Golf, defeating New Prairie and Elkhart on Thursday, Sept. 3, 2020.
Penn won the match with a score of 176. New Prairie was second with a score of 193, and Elkhart finished with a score of 217.
Delaney Wade of Penn led all golfers with a score of 39.
Gillian Lippert shot a 44, followed by Meghan Mounts 46, Sydney Szklarek 47, and Makenna Jurkaites 51.
Penn defeated New Prairie 207-240 in the Junior Varsity match.