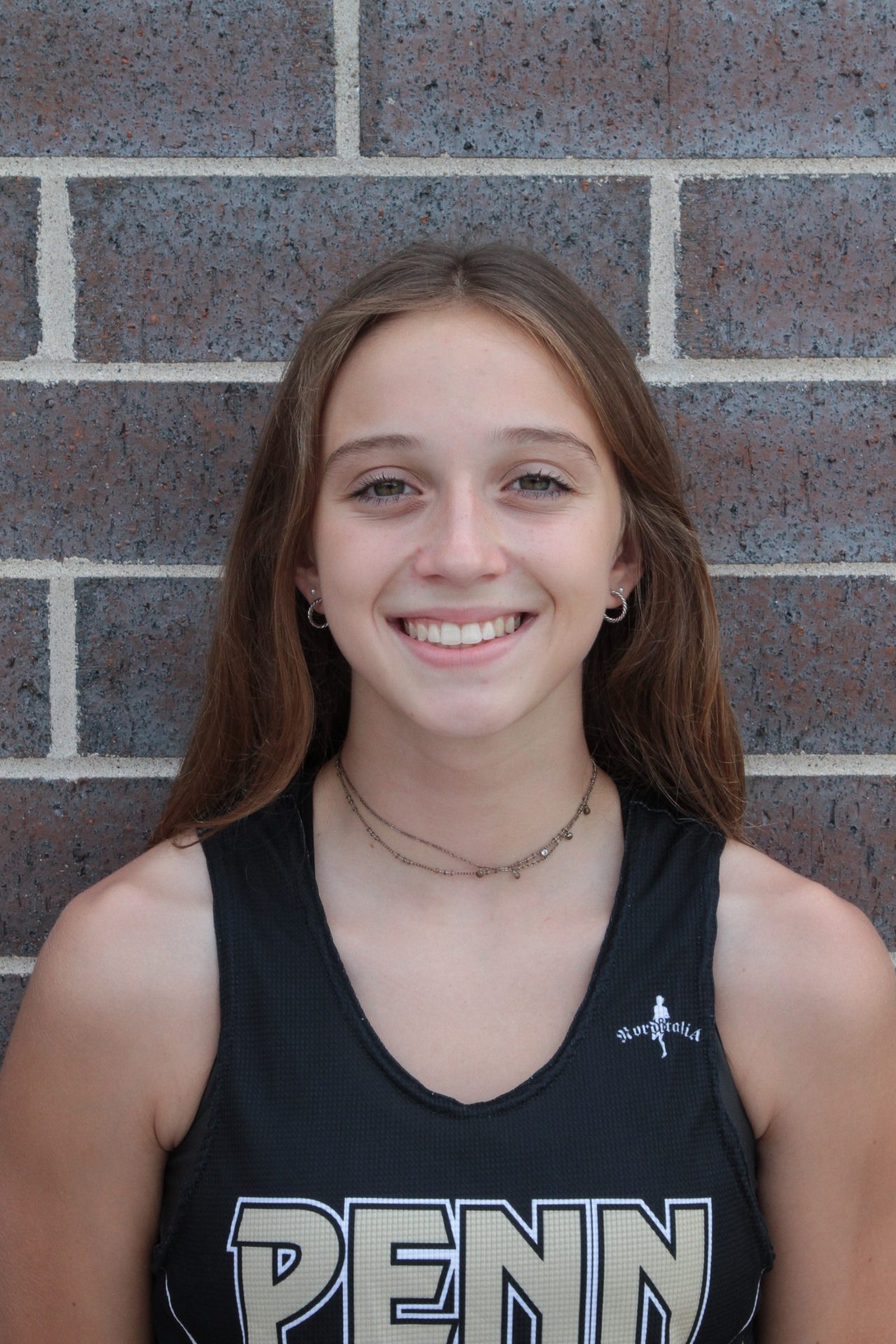 Noralee Moock only started running cross country in high school and loves it. She loves the environment and friendships she's made over the past couple of years. She's just about to start the state run for cross country. 
Do you have any hobbies or interests outside of sports?
"I like doing pretty much everything outside like fishing or kayaking. I also occasionally do art."
What clubs, teams, or other extracurricular activities were you involved in during high school?
"I do Penn Girls Track and I play travel volleyball at Team Pineapple."
What do you believe to be one of your weaknesses and what are you doing to improve it?
"I think one of my biggest weaknesses is having a lack of motivation until the last minute. This applies to school and races. I try my best to tell myself that I should start moving faster now, rather than at the last 1k of a race. This also applies to school work, I try to set aside time and distractions to get my work done sooner."
How have the past teams you've been on making you a better player?
"I feel like it's not being on a team that has made me better, but the things I've experienced being with a team that isn't really mine has made me a better player. I find that failures associated with other teams have made me better, and motivated me to keep moving forward."
Tell me about your most successful season in sports.
"I think the most successful season in my athletic career was my 2022 travel volleyball season. We were ranked 14th out of 108 16u Club teams in Indiana, and 648th out of 4416 16u teams in the US. We were a 2's team and still won a bid to AAU Nationals in Orlando."
What's the best piece of advice you've gained from your coaches?
"Don't look down, keep your eyes on the girl in front of you and go and get her."
What are your preferred pre-game, locker room, and post-game routines?
"Pre-meet, I go to the weekly pasta party. I would consider the locker room routine as the bus ride to a meet and right before the race; I usually don't think a lot about the race until I warm up. I just like to laugh with my bus buddy Maycie Cummings and walk to the t-shirt tent when we get to the course. Post-meet, I down some chocolate milk and food, then we do "cool down" which is like a mile post-race run, which is really just a shuffle."
Which other professional athletes do you admire and why?
"Shaun White, because snowboarding is so cool and he makes everything look so easy."
If you could play another sport what would it be?
"Soccer!"
What one word describes you?
"Special."