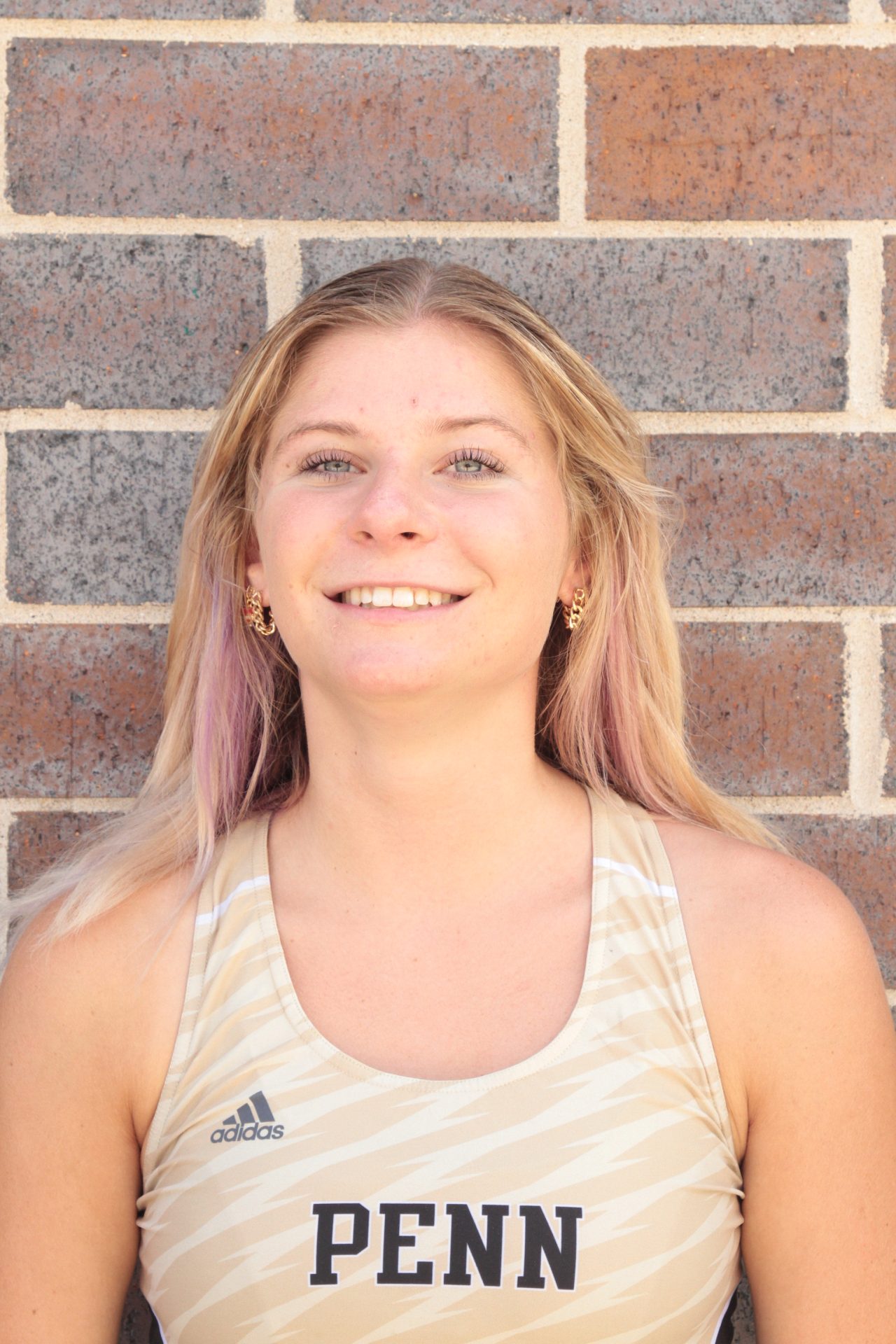 Ellie Stabnik is a top varsity girls cross country runner at Penn High School. As a junior, Ellie is hoping to help her team get to the state meet.
How does it feel to be ranked second for Penn High School Varsity and how did you get to that point?
"It feels so good, it feels like all my work is paying off and that's a huge motivation to keep working hard and do my best and it helps motivate me to know I can get into colleges based on how I perform so it makes me push myself harder and want to be better every day."
What do you do to prepare for your meets?
"Every Friday I attend our team dinner pasta party, It's good to be with the team the night before the meet to get me prepared and be supported by my teammates. Then I leave get out all of my things for my meet  that night to get prepared, and then I get a good night's rest in order to compete to my full potential."
What motivates you to keep pursuing yourself and be the best runner you can be?
"My family motivates me to push myself and be better every day on and off the track, another big thing for me is self-motivation because I'm trying to get into good colleges. I have goals that I want to reach and being able to reach them motivates me to be better."
Where has your favorite meet been?
"One of my favorite meets was last year at New Haven in Fort Wayne because I ran one of my best times and made so many memories. It was all muddy out and everyone kept slipping and sliding and it was so funny and we all bonded a bunch."
Why do you love running?
"I love the people, They are all so friendly and welcoming. The environment is so good. Our bond is like a family, they are some of my biggest supporters and they never leave my side."
What have you learned from running?
" I've learned a lot. I have learned pain is temporary but quitting is forever so it pushes me to keep going when it gets hard, I always try to play like it's my last meet, always try to go as hard as I can because you don't know what can/will happen."