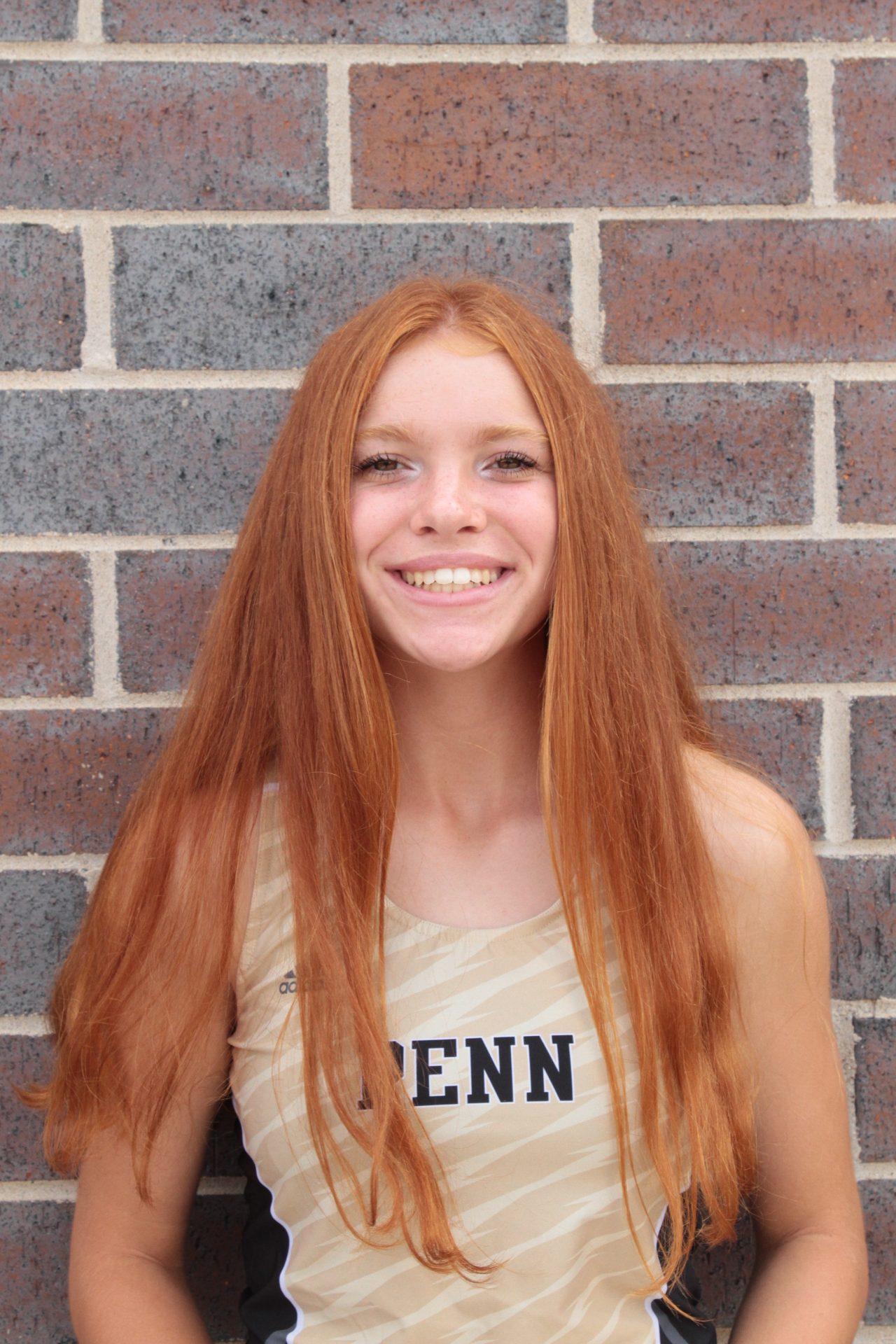 Aubrey Morgan is a sophomore, varsity cross country runner. Her time at Penn has been spent well being a varsity runner since her freshman year and being able to go to state last year. She has also set new personal records such as getting a time of 20:18.
While only being a sophomore how does it feel being on varsity?
"Only being a sophomore on the cross country team feels stressful at some times but also very rewarding because I can visibly see my progress and how all of my training is actually building up to something."
Last year as a freshman what were things that made you excited about the season?
"Last year I didn't really have anything to look forward to because all of my experiences were new." 
If there was anything you could improve upon from freshman year what would it be?
"If I could improve upon anything from freshman year I would've taken the beginning of the year more seriously so I could have been better off for the end of the season." 
Everyone has ups and downs, what would you say were your biggest ones from this year?
"This year my biggest downfall was staying motivated to keep running because practices seemed to get more challenging physically and mentally as the season went on."
Now with ups and downs there are ways to overcome them, what are some of the ways you do it?
"To overcome being unmotivated I took time to myself so I could prevent myself from identifying myself with just running."