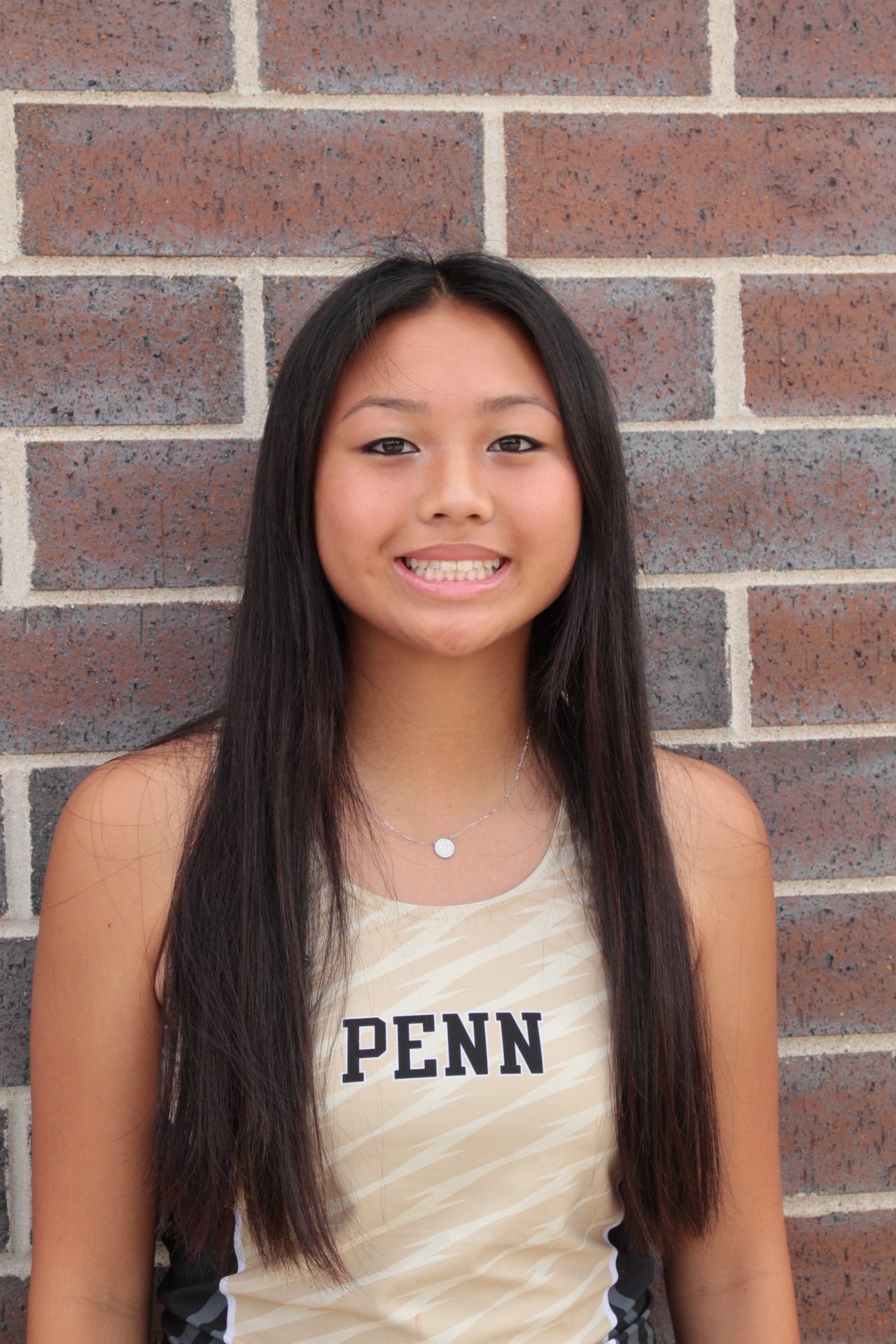 Marisa is a sophomore at Penn High School. This year she joined cross country for the first time and is on the JV team.
Why did you want to start running cross country?
I've always wanted to try it since middle school and I thought it would be a good way to stay active and fit. My friends encouraged me to try it so that was my ultimate reason for trying it out.
What has been the toughest part of the season for you?
I have stress factors on both of my legs so it was a struggle to have to run on them. I have a break now so it's been getting better but, it's been hard not being able to run and participate like everyone else.
What have you learned from Cross Country?
The upperclassmen and just all my other friends have taught me how to mentally prepare and that it's all about your mindset. They taught me that when you're running and hurting you just have to push through and keep going for yourself and for your team.
How has the environment in Cross country been? 
It has been really good so far. I've met a lot of people and it's overall a very positive environment with supportive teammates. When we do long runs at practice the girls are very supportive and encouraging. Even on my bad days, I know that everyone there will still be cheering me on. 
How does running help/make you feel?
It gets my mind off of stuff and has helped my mindset grow a lot better. When running you have to have a lot of determination and I have been able to incorporate that in school. In races, I focus on other things and not just the race itself. My number 1 goal is not to place or get first but to just cross the finish line.
What was the beginning of the season like with it being your first year? 
I started off late so I didn't get a full summer of training. With that being said, I still tried to get my full mile and keep up with the other girls. I worked a lot on my endurance and stamina and would work my way up with distance and how far I went. Although it was a struggle at first, it gave me a lot of perseverance. 
Where do you see yourself in a month with your injury?
I see myself going to the doctor and getting reexamined. I imagine just going to physical therapy still and icing my shins. I think I'll be able to recover and come back better for the next season.