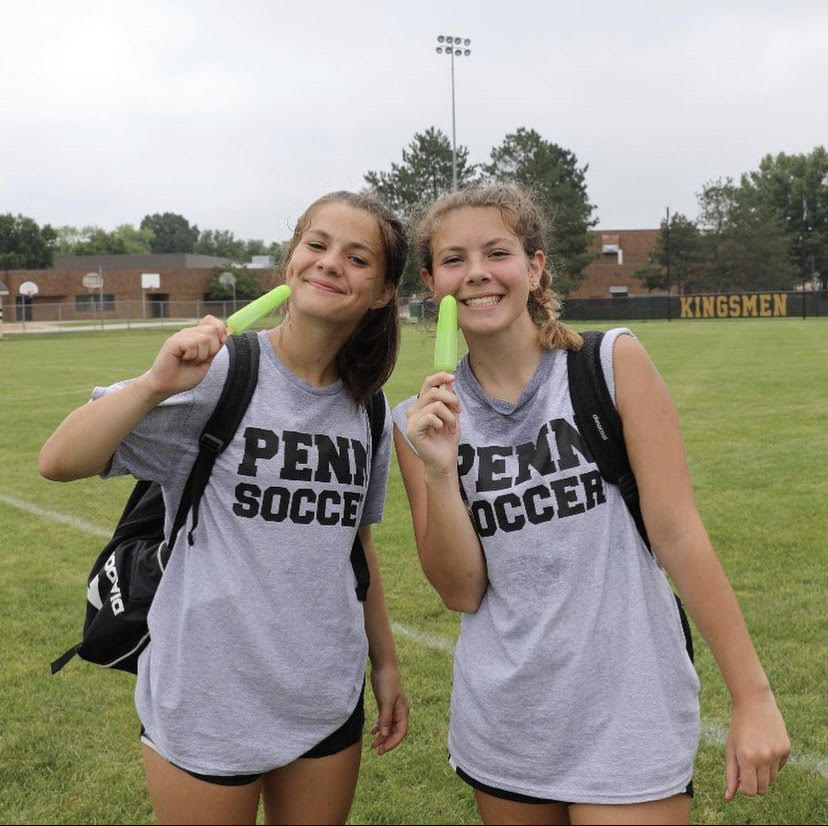 Reagan Archuleta is a second year girl's soccer player. Her passion and devotion to the team and the sport is inspirational and motivates players every day.
What are your pregame rituals?
"I drink Cranberry Juice, stretch, shoot, sprints, and a team huddle with my teammates before games."
Do you want to play in college? If so, where?
"I do want to play in college, I don't know where I want to play yet though, I have an open mind."
What do you consider your biggest weakness?
"I consider my biggest weakness to be I'm a little bit too emotional and hard on myself, especially when it comes to soccer."
How do your coaches support you?
"Hersh is tough on me in a good way, he pushes me to be the best I can, Guti is very supportive and easy to talk to, and Hart is good at creating a positive environment for me and the other girls, all of my coaches are very encouraging."
What is your favorite thing about Soccer?
"I love playing, the team aspect that comes with it, being friends and close with everyone, and I've been playing for so long it feels like apart of me now."