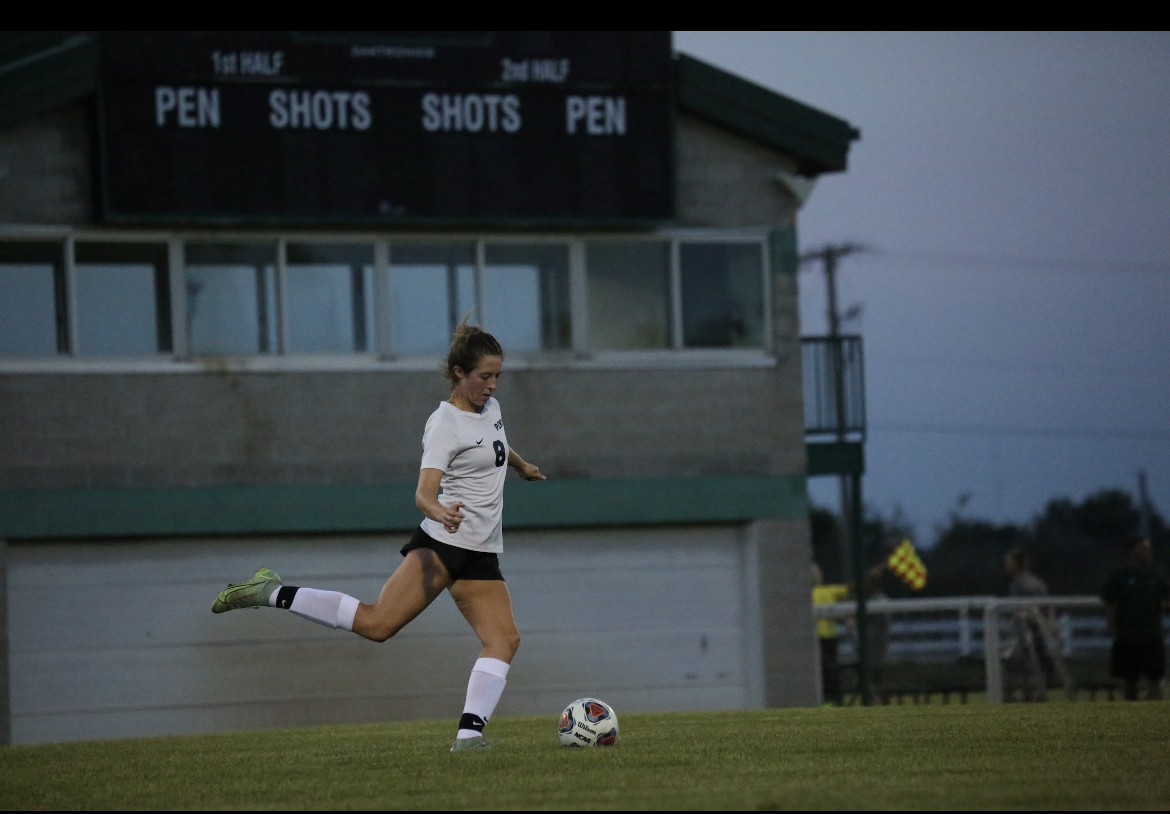 Jenny Keegan is a soccer player here at Penn High School. She is a senior defender and has made a tremendous impact on the team, in fact she is a team captain that has led the Kingsmen to many hard fought victories.
Through your soccer career how has high school soccer impacted your journey? 
"High school soccer has taught me so many valuable lessons that you don't receive as an athlete during travel season. High school soccer has taught me how to be a better teammate and the balance between soccer and school."
What has encouraged you to continue playing soccer through the years? 
"I love soccer. I love the girls that surround me on the field. I always want to continue playing for my teammates and coaches that have invested so much into making me the player I am today. "
Who has been your biggest supporter through the years? 
"My biggest supporter throughout the years has been my Dad. He always holds me accountable for my faults and pushes me to be the best version of myself."
What do you love about your sport?
"I love soccer because of the friendships you create and the bonds you build while doing what you love."
What traits do you love in a team leader?
"I believe that a team leader should always be pushing their friends to be better. I think they should clearly set the standard for the rest of the program. I also believe a leader should make each respective member of the team feel valued and important."
What do you love about representing Penn High School? 
"I love representing Penn High School because I love and respect the people around me. Each athlete at Penn is working their hardest to achieve a goal and being able to represent the hard work of 100's of student athletes and coaches is really special."
What are your plans in the near future? 
"I plan to go to college next year and major in nursing."
What is some advice you would give to freshman coming in to this program? 
"My biggest advice for the freshman coming into the program this year is please take advantage of this time. High school soccer comes and goes way faster than you could ever imagine. Leave your own positive mark on PGS, be a leader, represent the program well, and always put in your best effort. I can't wait to see what you accomplish four years from now!"