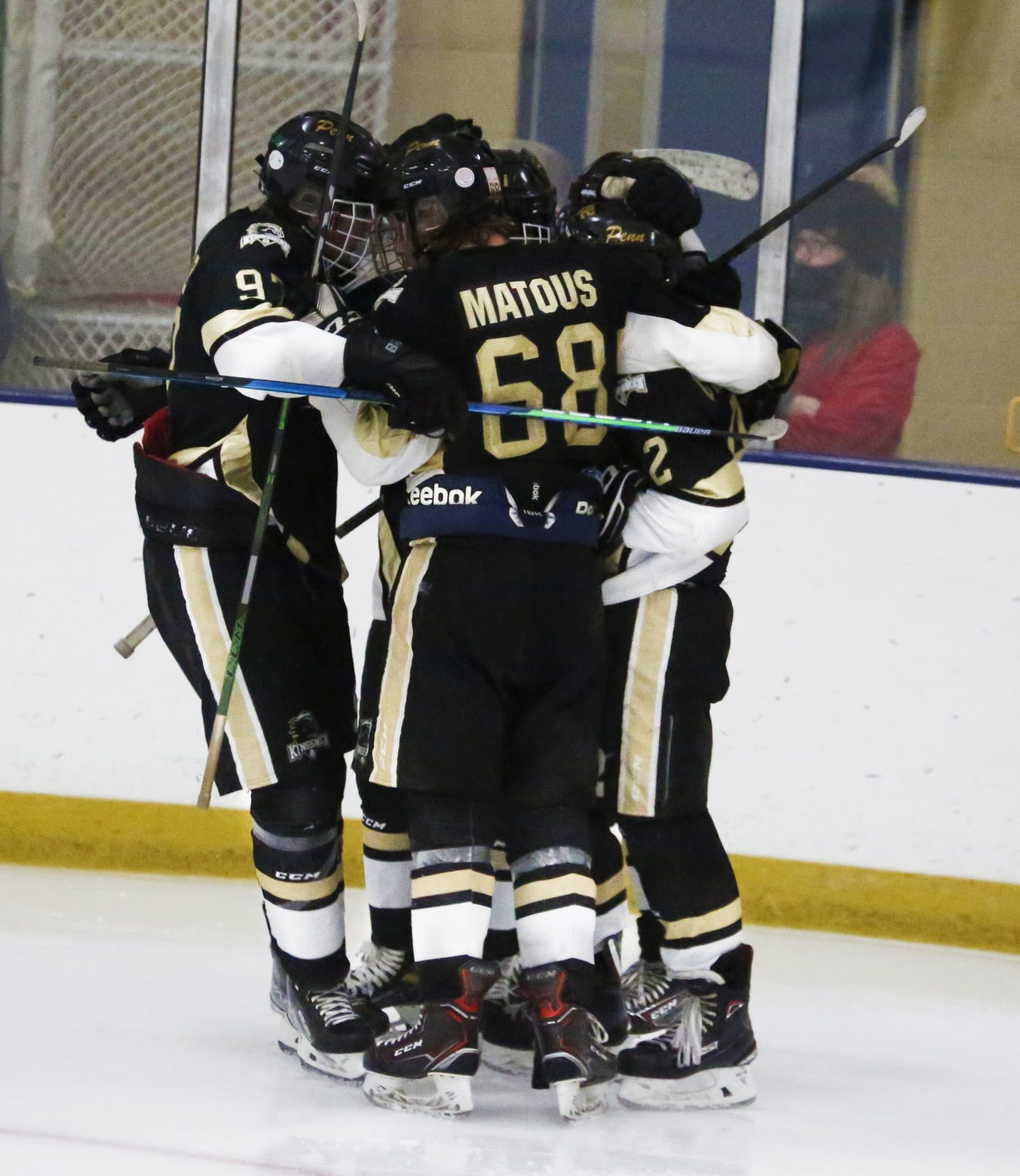 The Penn Hockey Team is celebrating after winning a crucial game against Adams.
The Kingsmen defeated the Eagles 2-1 on Nov. 19.
Sophomore Noah Langness says the team is needed this win.
"The team played very well together. We had just come off a loss to Culver the night before so spirits were a bit low, but we were able to find our rhythm and get the job done," Langness said.
Penn scored in the first period tying Adams first score, the Kingsmen then scored in the third period to take a 2-1 lead.
Ryan O'Connell scored first, assisted by Max Stamatovich.
Later in the third period, Brady Lewis scored to take the lead, he was assisted by Patrick Amico.
Player Andrew Neely said the atmosphere of the stadium definitely helped Penn win the game.
"From a player's point of view, I believe that the crowd plays a huge role in the game.  It's always great to see friends and family in the stands having fun and supporting the team.  Specifically for the Adams game, I think that the crowd played a big role in the game, as far as support," Neely said.
Goalie Bennet Hartford was a huge part of Penn's win saving 30 shots in the performance.
"I think Bennett played a great game, and he contributed tremendously, and I'm looking forward to seeing him play more in the rest of the year," said Sophomore Trevor Hull.
The Hockey team will next take on Riley on Nov. 20.