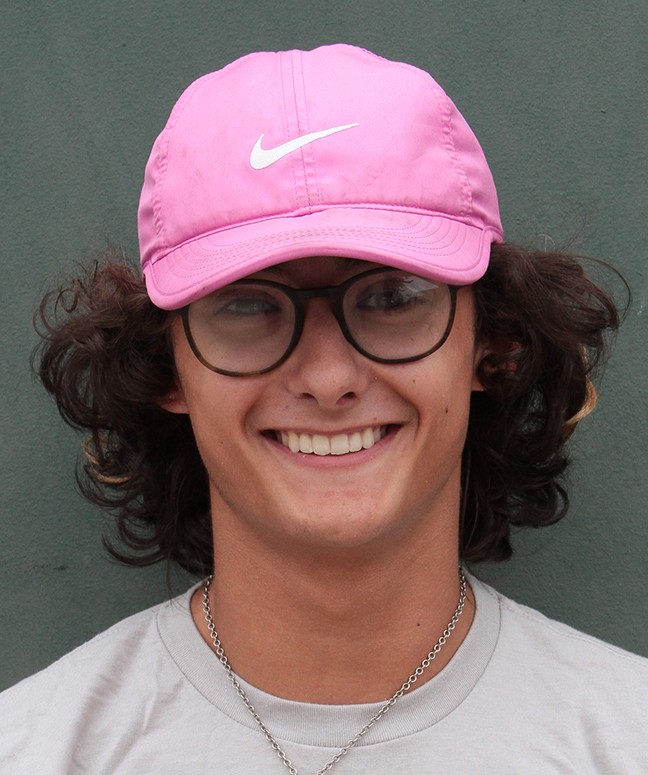 Andrew Carles-Hilger was a dual-sport athlete who was an important contributor to the Penn Boys Tennis and Lacrosse Teams. He was injured for all of his Senior Tennis season but didn't fail to support and cheer on his team as a Senior Leader. He missed part of the of lacrosse season but came back after spring break and played an important part in the Penn boys defense.
"I appreciate the teammates and friends I've made over my four years playing sports at Penn and being able to come back after my injury and finish out my last season strong," Carles-Hilger said. "I hope I am remembered as a hard working player on the court and on the field. I also hope to be remembered as a good teammate and leader for all my younger teammates to follow." 
Carles-Hilger was grateful for his comeback moment.
"My favorite Penn athletics memory was my comeback game this season for lacrosse after tearing my ACL last lacrosse season against the South Bend Bears."
Other than playing sports at Penn Andrew was also a part of Young Life, where he had fun being with his friends.
Carles-Hilger will be attending Butler University this upcoming fall to study political science.
"Andrew has always been a hard worker whether it was recovering from injury, cheering on the team, taking stats, or on the field and it never went unseen," Coach Zachary Kolmodin said.