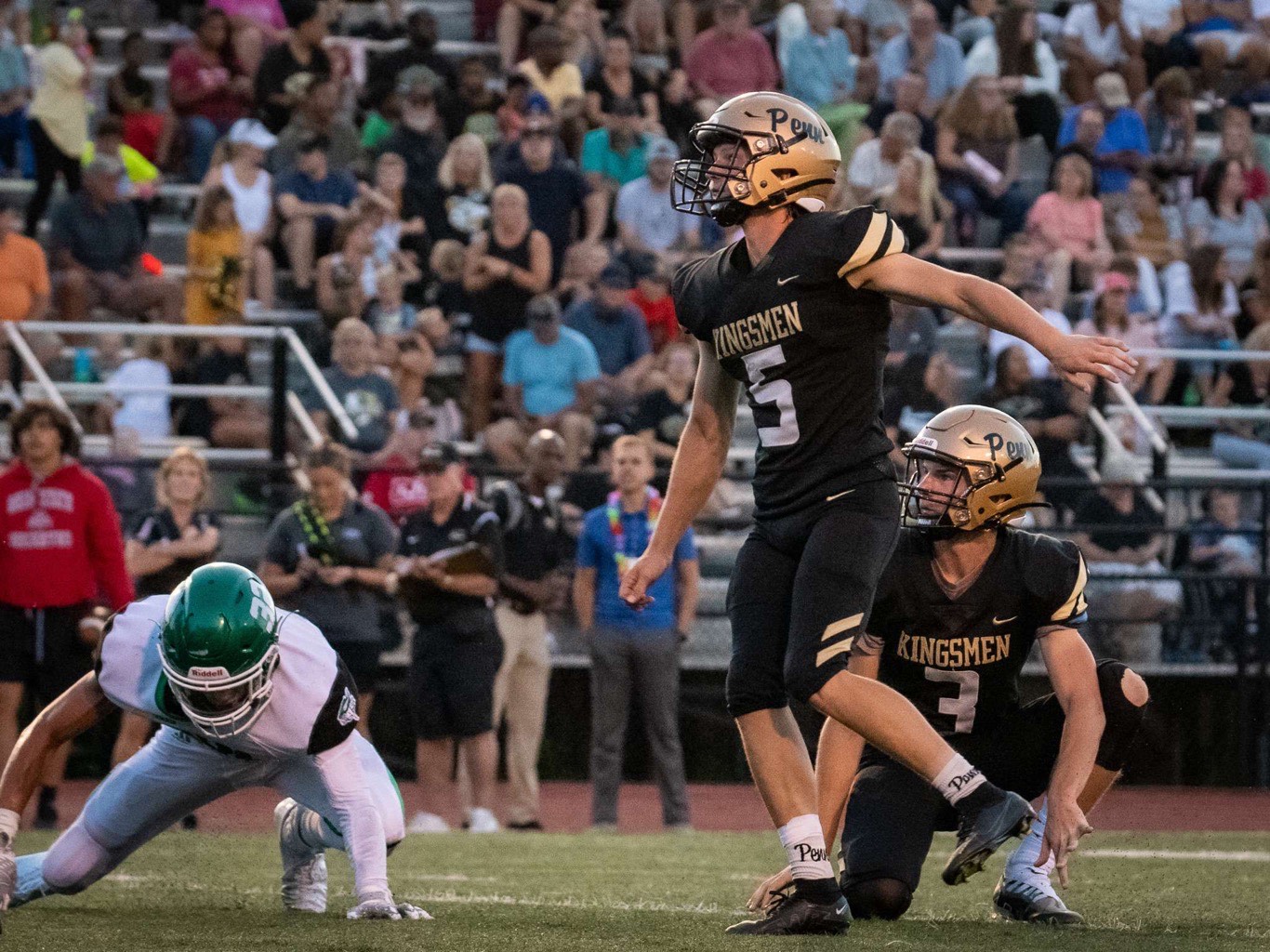 Grant Mallery is a crucial multi-sport athlete for the Kingsmen. He is a kicker for the football team, a short stick defenseman for the Lacrosse team, and wrestles around the 160lbs weight class for the wrestling team. Grant is a part of the 2023 graduating class and is eager to start his football collegiate athletic career.
What weight class are you aiming for this year for wrestling?
"Hopefully 140-160 I would say actual weight but I'm not really sure."
What goals do you want to accomplish by the end of senior year?
"I really want to be at the end of the year just happy with myself and not thinking if I didn't do as much as I could."
What is your favorite sport that you play?
"I honestly love all my sports the same because either way no matter how we may look on the stat sheet all the boys are having a good time and playing as hard as we can."
What are your plans after high school?
"After high school, I want to hopefully kick in college and I want to go in maybe something with kids because I like being able to spend time with kids."
Who inspires you to keep going?
"The people around me keep me going because I know if I'm not working the hardest I can than the people around me might think they don't have to work as hard as they can."
Best advice you've been given by a coach or teacher?
"The best advice I always like giving is I know everyone has different conditioning levels but whenever you possibly can try to compete in everything in life. even if that means as little as racing your friend to finish math homework before each other to as big as seeing who can make a beat each other in sprints or any type of conditioning just always compete."
Anything else you'd like to add?
"One last comment I want to put out there is just "buy in" buy into the programs and buy into what teachers and coaches tell you it will make your life so much easier and if your working as hard as you can I can promise you your opponents will just get easier."