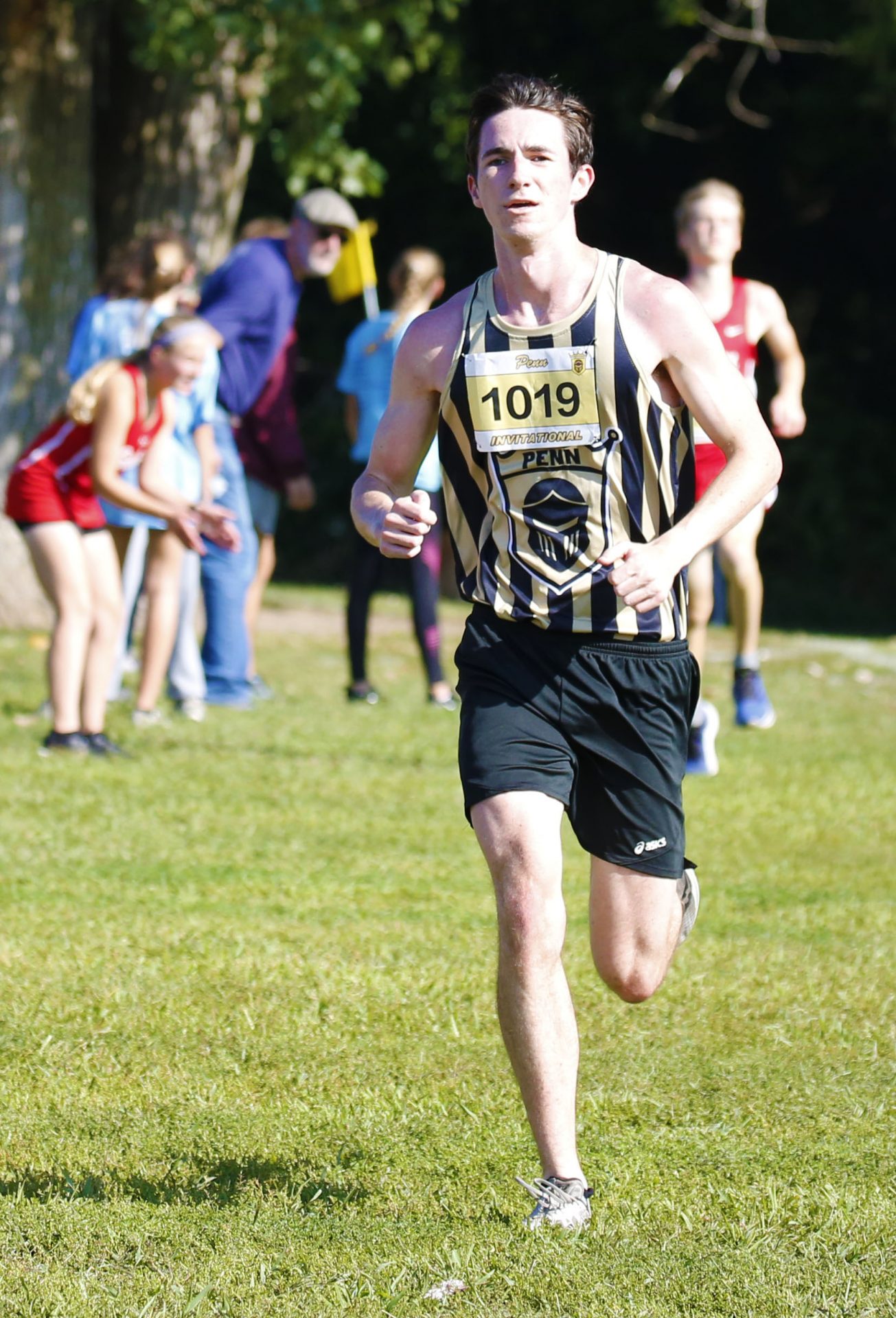 Nathan Pratt is a senior leader on the cross country team. His knowledge and experience not only make him a great leader but a great runner, and he is planning on having a great senior season.
Now that you have been on the team for almost 4 years now, what have you learned that you would like to tell the younger freshman and middle schoolers who are coming in that could help prepare them for high school XC?
"One thing I really learned about XC is that it teaches you a lot about yourself, and in order to be a good cross country runner you have to be able to put your head down and work at it. Practicing is a huge deal, I mean one day missed of practice and you could miss 48 hours of training. So it is really just something where you learn a lot about yourself. Are you disciplined enough to come in, because if you are you'll show improvement and if you aren't that will also be reflected in your races."
How have the coaches here at Penn helped you to become a better runner?
"Overall, they just push me to be my best. I remember when Coach Wetzel came in 2 years ago he was always on his bike or in his car you know, making sure everyone was working. I also used to run with Coach Miller because we were in the same time range. That really motivated me as a young runner. Because it showed me that I was not in it alone and that the coaches had my back, and that they want the best for me."
What separates XC from the other sports at Penn?
"Because cross country is not intrinsically fun. I mean nobody really enjoys running, you enjoy competing, you enjoy being with your friends. But it is not really fun. It's also not Flashy, its not showy you can't go talk to people about cross country unless they run cross country themselves. They don't know how the scoring works they don't really understand it. So I think just the element that it is just you and your team is one of the most interesting things that really separates it from the other sports. Because as I said it is not really that fun, but it can be incredibly rewarding too."
What is your best memory from XC?
"I remember one day we got back from a run in winter conditioning and everybody was just sopping wet. It was so wet I remember I got in my car and completely changed. But before that we were all just in the locker room talking about just how miserable it was. We had a long run that day and I think went like 9 (miles), but it was just the team bonding that we had. You know we all did it and it was probably one of the hardest workouts we had ever had to do. Just knowing that I did that, and that I overcame that was one of my best memories."
Last question, with this being your last year do you have any plans post High school?
"I would like to go to one of the service academies. Either West Point or the Naval academy. In terms of running their, I don't think I'm at that level yet however I would like to join one their clubs and run at more of a club level instead of at a D1 level. So that's the dream, I would like to go into engineering of some sorts. And if I don't get in their I would go to like a Purdue or a Michigan."