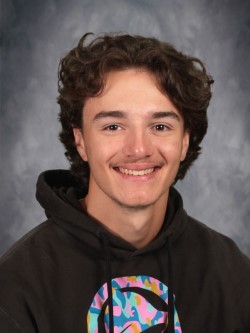 Ben Wroblewski played Long-Stick Midfielder for the Penn Lacrosse Team. His favorite memory of playing Lacrosse was "Switching from playing midfielder to playing defense and LSM."
Wroblewski was also involved in a band and had to balance his time between Lacrosse and playing in a band.
"I love Lacrosse, but I am going to school for music, so it was a hard choice."
Wroblewski plans to attend Ball State for Music Education.
Penn Lacrosse Head Coach Pete Gillin described Wroblewski as, "Someone who is always ready to work and get his nose into the dirt."