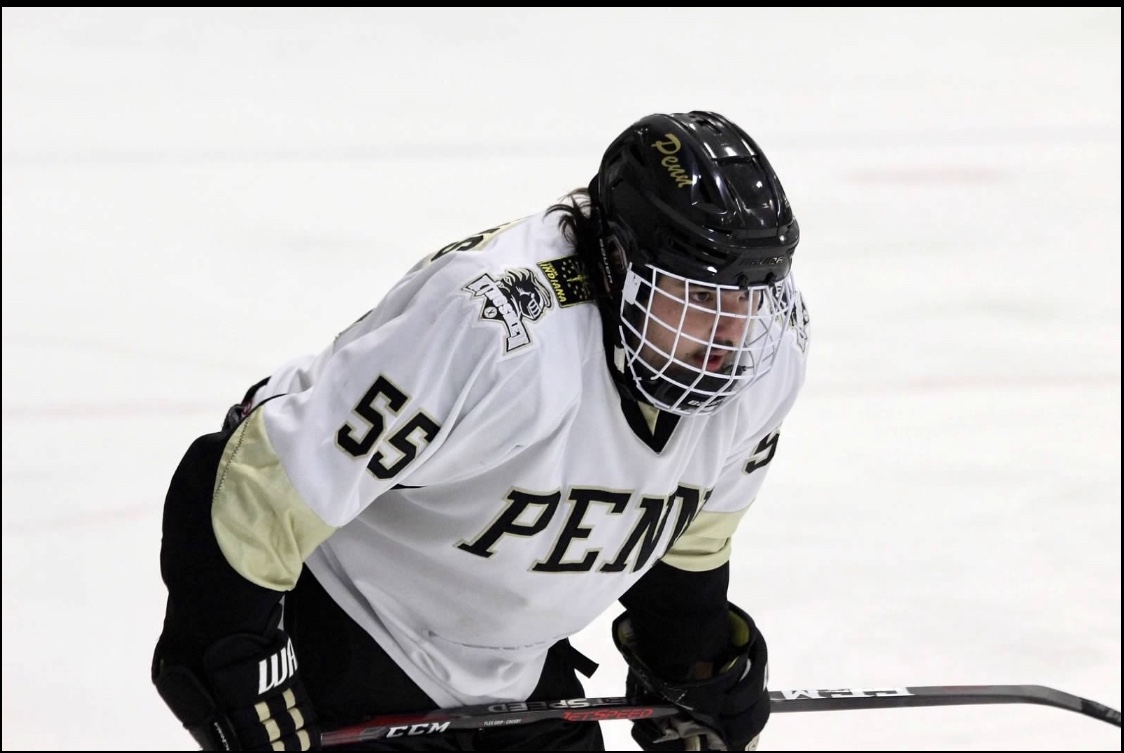 Ethan Matthews is a senior, and has played on the Penn Varsity Hockey Team all four of his years for Penn.
What is your favorite pregame food?: I like to eat chicken and noodles.
What is your favorite post game food?: I usually eat some kind protein after games.
So this is your last year playing for Penn because you are a senior. Do you plan to play after high school?: Yes, I plan on playing in college. I'm not sure where, though.
What are some goals you want to achieve this year, personal or team goals?: I want to win city and state, and personally, I want to hit 100 points this year.
What helps you get over a tough loss?: I just put losses behind me and go and try to win the next game.
How do you feel about the team Penn has this year – should fans expect them to be better than last year?: This year I think fans should be expecting a better team with a strong junior and senior core
What is some advice you can give to some players that hope to play on the varsity team?: If you want play varsity, you need to be the hardest worker. Coaches look for players who can fly like they are shot out of a cannon.
Do you have any pre-game superstitions?: I like to drink a bottle of water before every game.
Who are the funniest players in the locker room?: Matt Savage and Avery Rivard.
What is your favorite thing about playing high school hockey?: My thing about playing high school hockey is being able to play in big games with tons of people there.