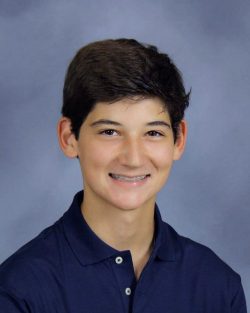 Senior Cannon Cocquyt was award Penn Hockey's Hobey Baker Award.
The Hobey Baker award is given to the high school hockey player who exemplifies strength and character both on and off the ice, and contributes to the integrity of the team. The award also cites outstanding skills in all phases of the team, academic achievement and sportsmanship.
"It means a lot to be awarded the Hobey Baker award," Cocquyt said. "To see all of the guys before me who have won it and the impact that they had on their teams made it even more special."
 Penn Hockey Head Coach Craig Brown said that Cocquyt was extremely deserving of the award.
"Cannon fits perfectly for the description of the award and displays his leadership both on and off the ice," Brown said.
Cocquyt said that leadership is a valuable trait.
"I felt that my leadership both on and off the ice and my contribution offensively and defensively last season helped me receive this amazing award," Cocquyt said.