Recruiting Central: Kaley Butler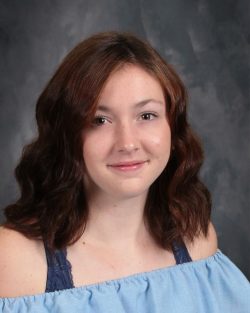 Athlete name: Kaley Butler 
Sport: Lacrosse 
Graduation year: 2022
Position: Defense/Midfield 
Height: 5-6
Weight: 122
Combine results (Bench, Front Squat, Hang Clean, 40-Yard Dash, Pro Agility, Broad Jump, Vertical Leap): Squat – 135 Clean – 140  Bench – 95
Honors/accomplishments (athletic and academic): New Player of the Year as a Freshman 
Extra-Curricular activities/Service projects: Volunteers at First Baptist Church of Elkhart, helps coach basketball, and plays for Circle City Titanium Team during the summer. 
Head coach/email: Annie Eutsey – aeutsey@phm.k12.in.us 
Coach's quote: "Kaley Butler is a great athlete who's played sports her entire life and has been able to translate her previous basketball skills into being a tough defensive midfielder. She has the ability to defend and transition the ball as an offensive threat at any time. We're looking forward to her growth and development this year and her ability to be a leader on the field "– Shawn Bays (Assistant Coach).