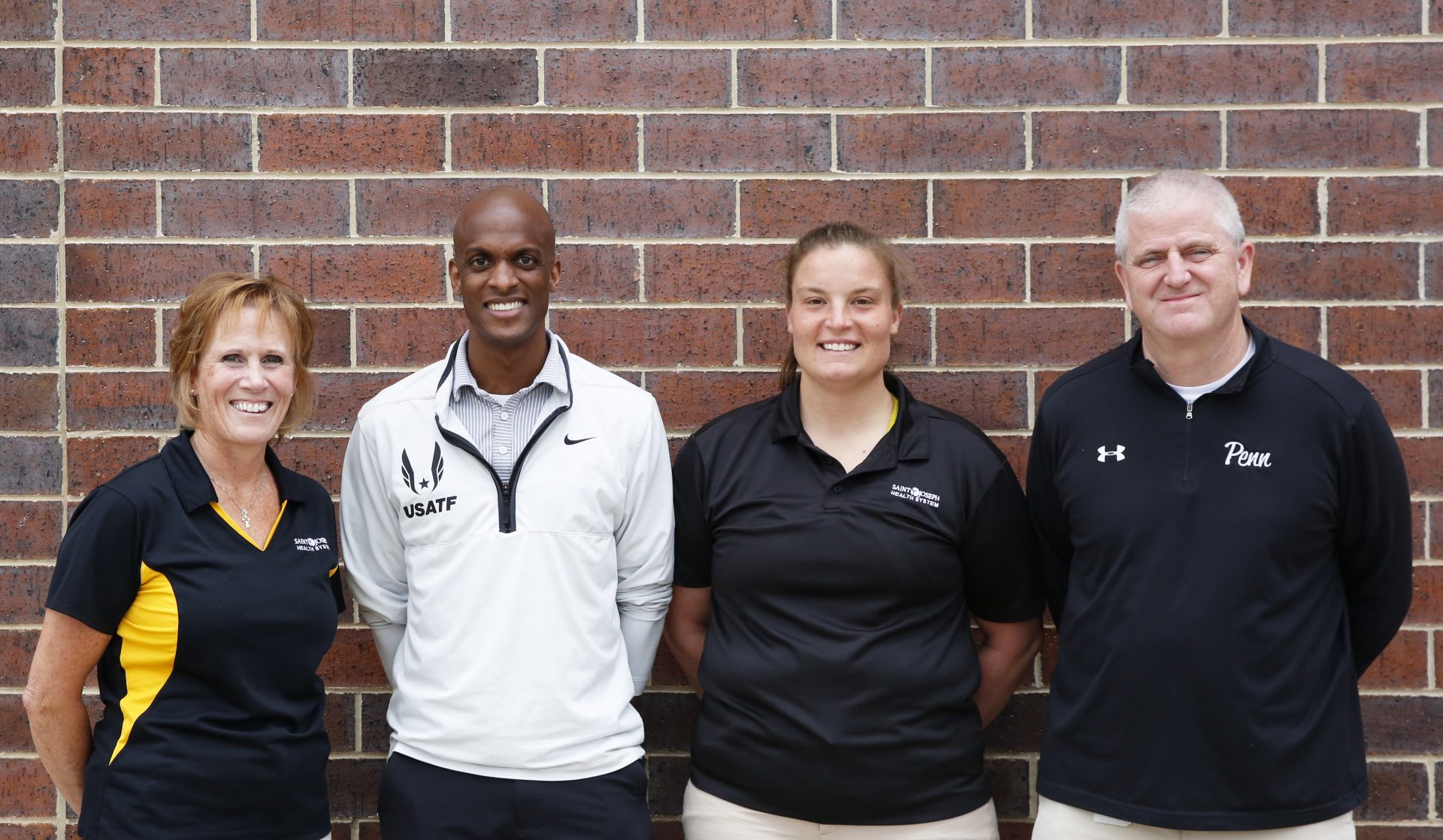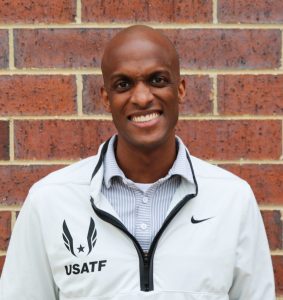 Dr. Christopher Jordan, Penn's Athletics Team Doctor, will be sporting the Red, White and Blue colors of the USA in addition to Kingsmen Black and Gold.
Dr. Jordan was invited to join the United States Track and Field medical team. He will travel with the team to two international events this year, and hopes to eventually serve as a physician with the U.S. Olympic Team at the 2024 Olympics in Paris, in addition to maintaining his practice locally.
"We're fortunate that our student-athletes and athletic training staff have Dr. Jordan and his team at the Sports Medicine Institute at St. Joseph Health Systems in our corner," Penn Athletic Director Jeff Hart said of Dr. Jordan. "In his role as our Team Doctor, he is easily accessible, and he's incredibly thorough, competent, and compassionate.
"Team USA's Track & Field program is getting a great Team Doctor for its elite athletes and this recognition is well deserved," Hart continued. "Our families, coaches, and student-athletes will continue to benefit from his nationally recognized abilities."
This is particularly meaningful for Dr. Jordan, because competing in the Olympics was always a childhood dream of his. After his Track and Field as a competitor, Dr. Jordan pursued a career in sports medicine, always holding on to the dream of being at the Olympics one day. He has a degree in sports medicine from Central Michigan University, and earned his medical degree from Michigan State University.
The experience Dr. Jordan will have at international Track and Field competitions will greatly benefit his work at Penn due to the levels of treatment for elite athletics. Through his involvement with Team USA Track and Field, Dr. Jordan will be able to bring back new insights and just how effective different measures of care will benefit athletes of different levels. His goal is to bring back knowledge to benefit athletes with the care that they may not have had previously.
"The problems and injuries top athletes deal with are no different than the athletes at Penn," Dr. Jordan said about working with Olympic Athletes as well as high school athletes. "The biggest difference is how they are managed."
Dr. Jordan said that he appreciates his relationship with the staff at Penn High School. The Penn High School staff is more than willing to help create an environment of excellence in terms of injury prevention and treatment. The influence at Penn that Dr. Jordan how the staff cares for athletes, education on highly discussed topics, or supporting the athletic boosters department when they look for a piece of medical equipment that may help aid with injuries, rehab, or recovery.
Dr. Jordan is part of the Saint Joseph Health System and completed a South Bend-Notre Dame Sports Medicine Fellowship. He is board certified in Sports Medicine and Family Medicine