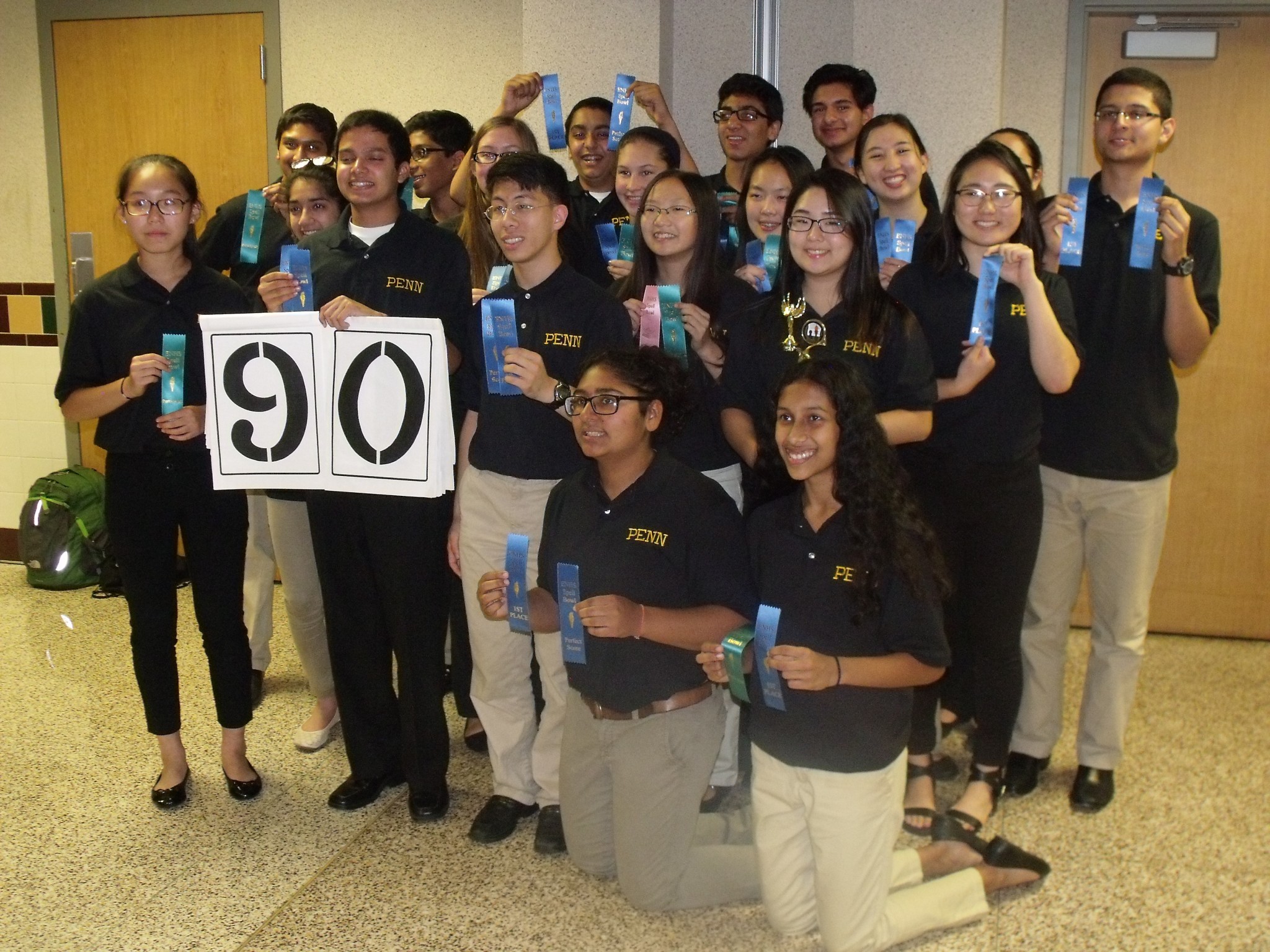 The opening weeks of the high school Hoosier Spell Bowl season are normally not the most likely time for schools to rack up a perfect score, but Penn High School's Kingsmen were in mid-season form
Monday
night, September 21,  when they tallied a perfect score of 90 to win the East Noble Invitational.
In fact, the Kingsmen junior varsity turned in a score of 83, which also easily topped the rest of the 12-school field, but only one team from each school is eligible to compete for the overall title.
Here are the final standings for the East Noble meet:
1.)  Penn                                  90
2.)  Columbia City                 56
3.)  Kouts                                 50
4.)  Ft. Wayne Dwenger        44
5.)  East Noble                        44 (Dwenger wins 4th on tiebreaker.)
6.)  Northwood                       34
7.)  Ft. Wayne Carroll            33
8.)  Logansport                       32
9.)  Garrett                               32  (Logansport wins 8th on tiebreaker.)
10.) Ft. Wayne Snider            31
11.) Prairie Heights                24
12.) Northridge                       20
Perfect varsity spellers for Penn were:  Michelle Tapp, Athreya Sundaram, Muqsit Buchh, Kanika Arora, Alice Kwak, Presto George, Hannah McGinness, Hannah Smith, Faihaan Arif and Chris Yun.
Perfect junior varsity spellers for the Kingsmen were:  Amy Bernard, Yejee Oh, Fezaan Kazi, Maggie Finnessy and Tina Lu,
Next up for the Kingsmen spellers is Penn Invitational #1 on
October 1
.
Submitted by:  Joe DeKever